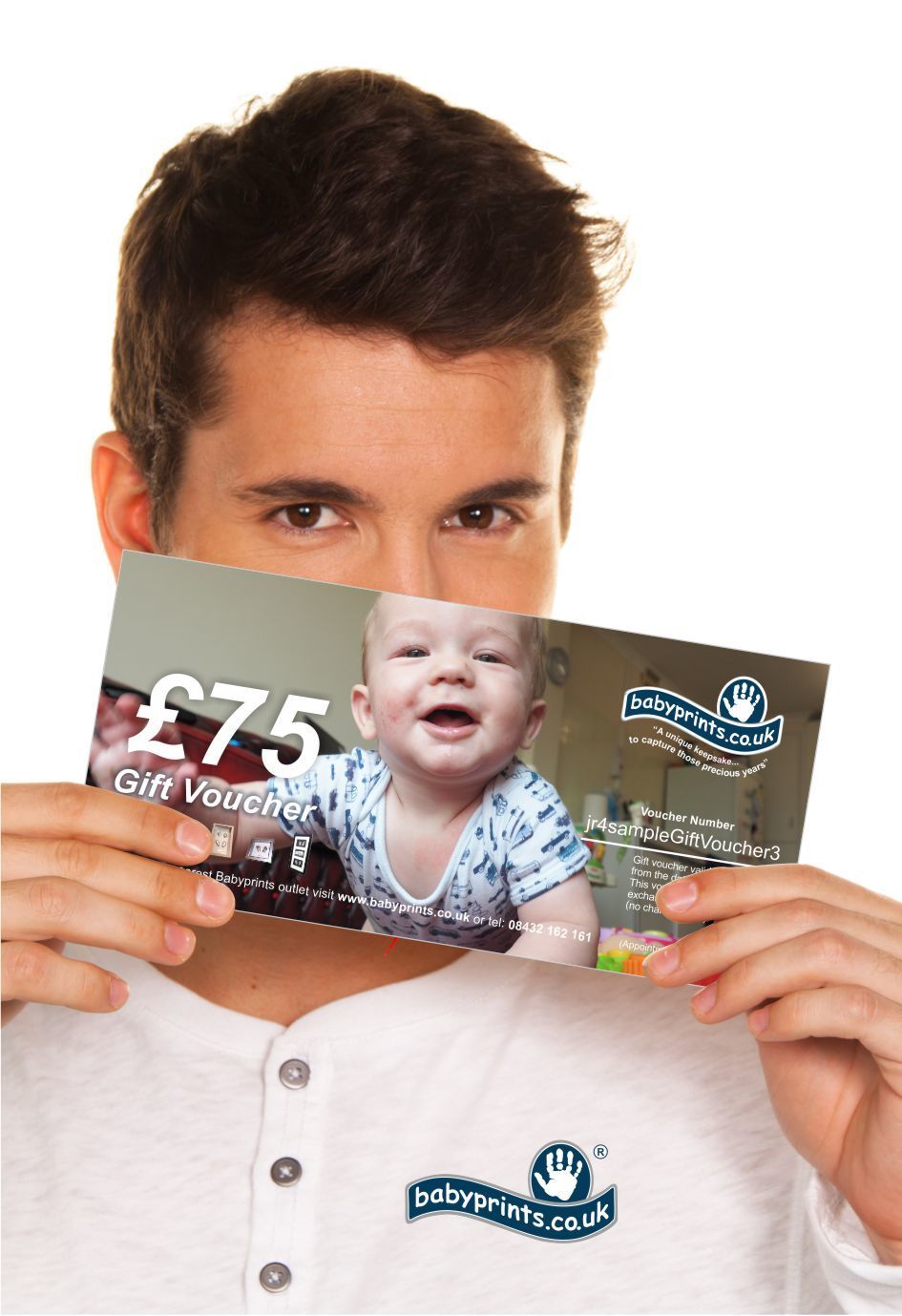 Know someone with a baby on the way and needing a gift idea for mum and dad? it may be for the baby shower or soon after when you meet the new addition to the family.
Photo Gift Vouchers containing photos and messages is a thoughtful gift.
In the photo you can see dad holding up a Gift voucher containing a photo of his son, this was given to dad 6 months after baby was born and as Birthday gift for dad.
Each purchased voucher has a unique authorisation code that can only be used once, at any Babyprints across the UK.
Vouchers can be used against any of the Babyprints product ranges including framed presentations, freestanding statues and jewellery.
If you would like to purchase a voucher and add your personal message and photo at no additional charge, please call 08432 162161.
You can order over the phone and receive your unique voucher by email same day, we then recommend you print on photo quality paper, cut and pack in a nice DL size envelope or with a card you may have ready to give.
If you do not need personalised gift vouchers but would still like to order a voucher, you can visit the voucher page and order online.
Casting gift ideas can be found at Baby framed hand and feet cast gifts and keepsakes
Jewellery gift ideas can be found at Solid Silver Jewelley keepsakes
contact your nearest Babyprints to find out more infomation on products and services
---
Photo Gift Vouchers – babyprints.co.uk
https://babyprints.co.uk/wp-content/uploads/2019/09/Photo-Gift-Vouchers.jpg|http://www.babyprints.co.uk/wp-content/uploads/Personalised-Gift-Vouchers.jpg