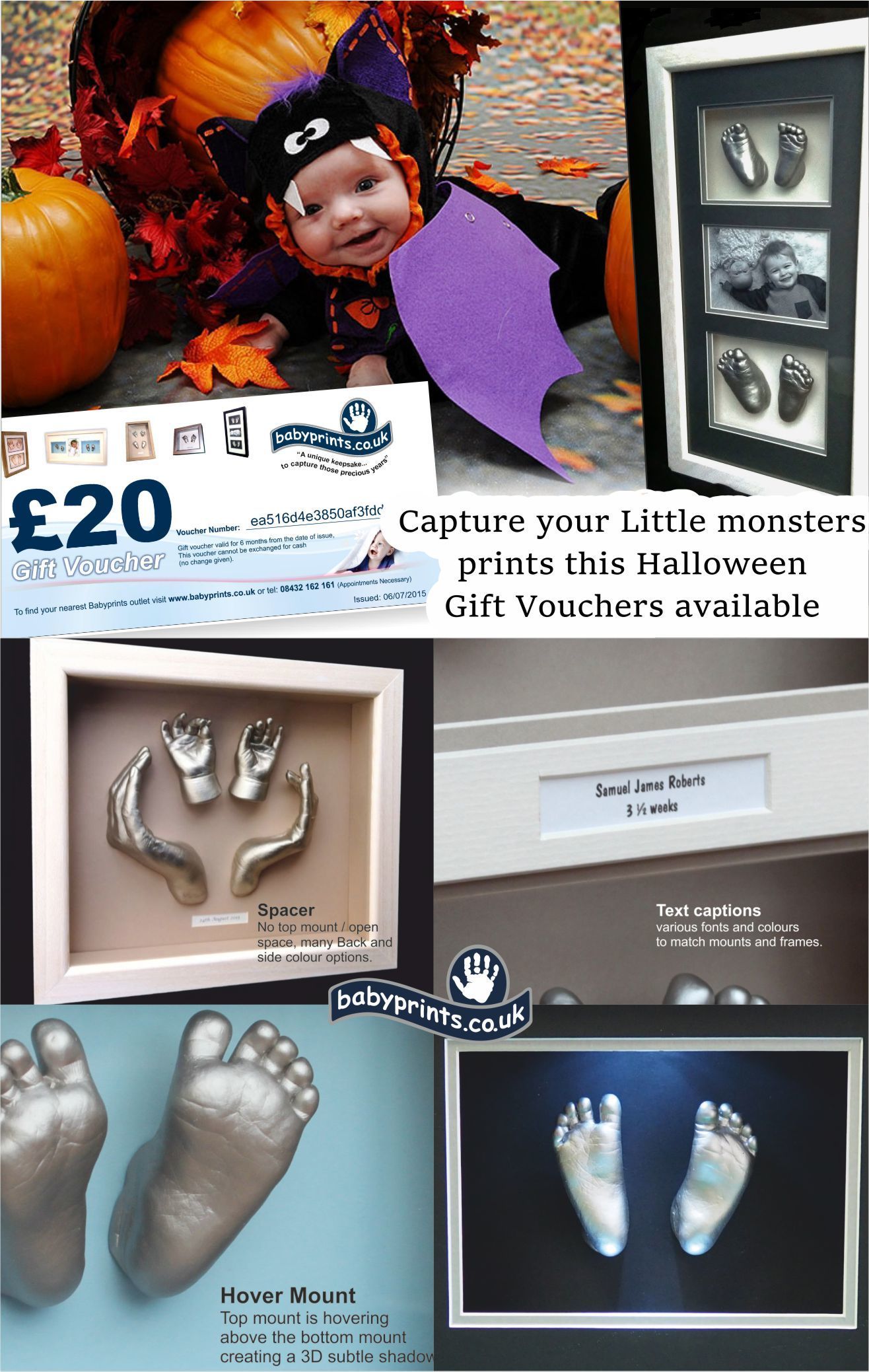 Do you know a Baby born on Halloween? Babyprints gift vouchers can be used on thousands of different product styles which include stand alone cast statues, framed presentations and solid silver jewellery.
If you would like the casting work completed rather than a Gift Voucher, please do not hesitate to contact and UK Babyprints as time is running out.
Capture your little monsters prints and style your presentation with a photograph, maybe your baby is dressed up in a costume for Halloween, the costume colours could be matched with our wide colour combination schemes.
If you would like to know more details please call us on 01279 656525 for more information or to find your nearest Babyprints.
You can also email us at [email protected]
View many classic product ranges here
view bespoke designs chosen by our customers
Classic Baby hands and feet presentation frames
Rococo style Swept Frame presentations
Family hand print and foot print presentation frames

you can also download the Babyprints Product Brochure showing samples of our classic ranges.
Click to find your nearest Babyprints by selecting your location on the UK map.
---
Halloween Baby Gifts– babyprints.co.uk
https://babyprints.co.uk/wp-content/uploads/2019/08/Halloween-Baby-Gifts.jpg