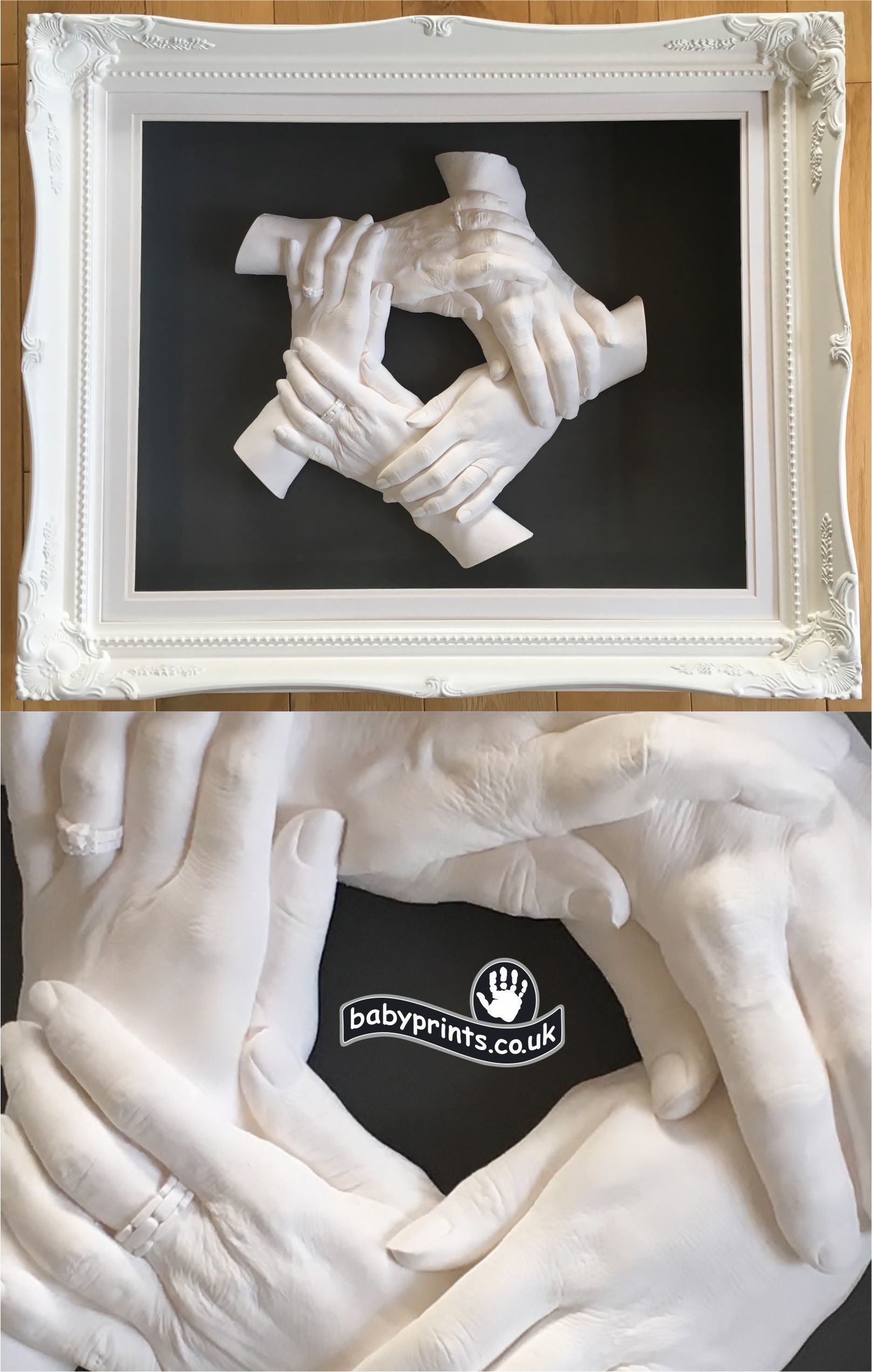 Family casting is increasing with artwork that captures the closeness of the whole family.
Babyprints is renowned for casting babies hands and feet and we are seeing a growing trend for casting at all ages.
The Family circle of hands you can see in the photo can be a stand alone statue or framed on the wall and looks absolutely stunning.
Babyprints Hatfield and South Herts produced this design, it is beautifully displayed in a Babyprints Swept frame, the contrast colour combination of white and Charcoal makes this is a real head turning wall of art.
For information on products and services from Babyprints Hatfield and South Herts you can visit the Babyprints Hatfield and South Herts webpage, view samples, testimonials and contact information.
If you would like to know more details please call 08432 162161, you can also find your nearest Babyprints.
You can also email us at [email protected]
You can find your nearest Babyprints by selecting your location on the UK map.

If you are thinking of a cast gift, the links below lead to many ideas and product styles.
View many classic product ranges here
view bespoke designs chosen by our customers here.
Classic Baby hands and feet presentation frames
Rococo style Swept Frame presentations
Family hand print and foot print presentation frames

Solid silver charm ideas
Cufflink Ideas
Key ring and dog tag Ideas
you can also download the Babyprints Product Brochure showing samples of our classic ranges.
---
Family circle of hands – babyprints.co.uk
https://babyprints.co.uk/wp-content/uploads/2019/09/Circle-of-Hands-Casting-from-Babyprints1.jpg