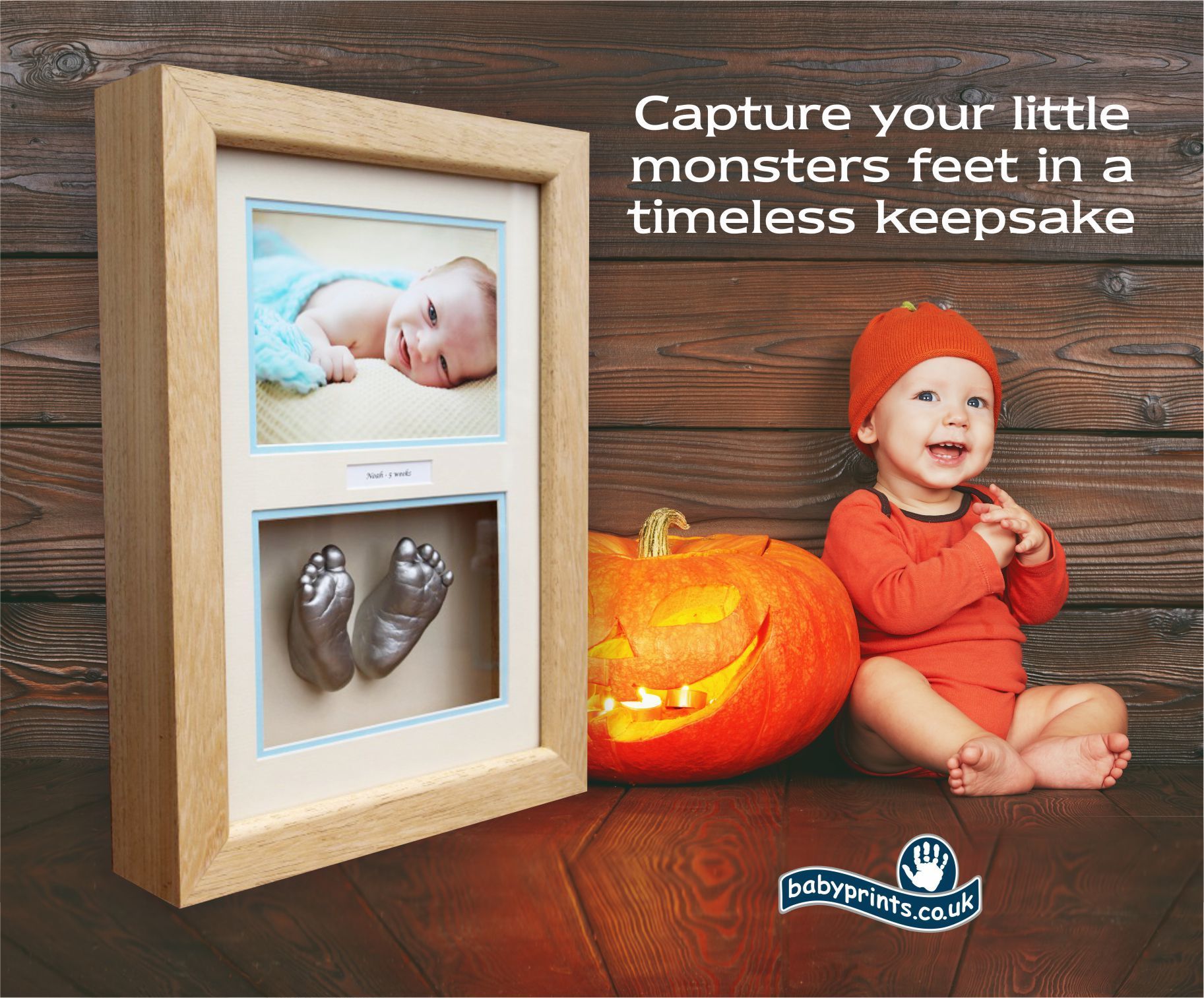 Do you know many people who were born on Halloween? Probably not, and it's probably not as coincidental as you may think! The reason fewer babies are born on Halloween is actually really spooky.
According to a study conducted by researchers, fewer women go into labour and give birth on Halloween because of the dark and sinister — and maybe even a little bit evil — associations of the day.
What that means, essentially, is that women may subconsciously have more control over spontaneous births than we may have previously thought.
Halloween is a fun family day and a great time to Capture your little monsters feet with those tiny toes, for years to come they will bring back the fond trick or treat memories 🙂
Babyprints work carefully with customers to help choose the prefect presentation. In this photo frame you can see the tiny feet finished in gilt silver and presented is a quality solid wood classic frame with baby photo and caption.
https://babyprints.co.uk/wp-content/uploads/2019/07/Capture-your-little-monsters-feet.jpg