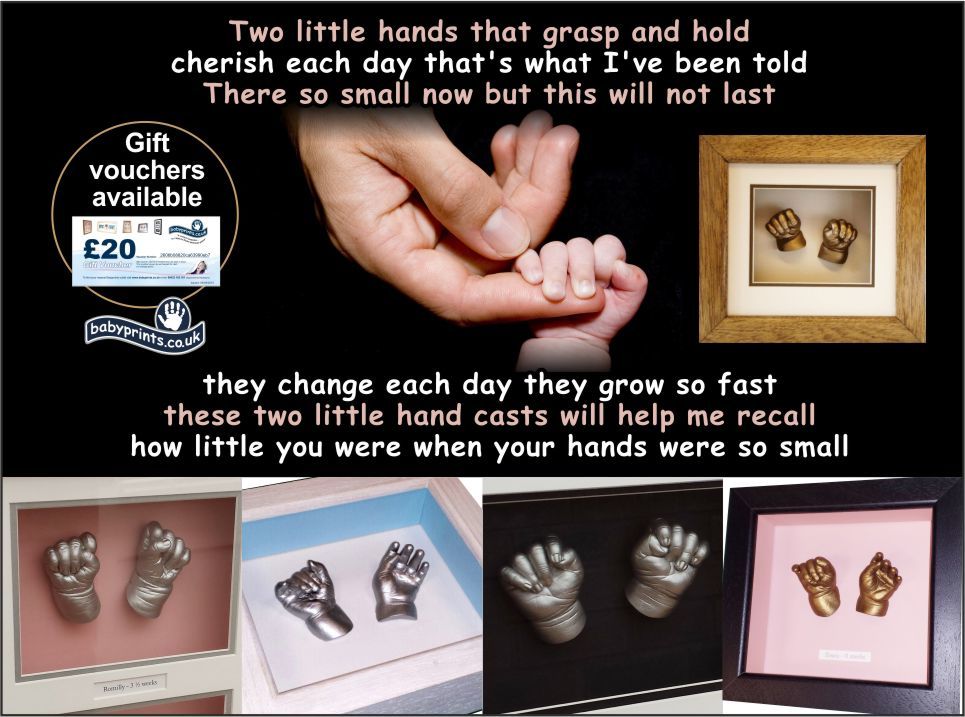 Babies little hands are always up to something, discovering and learning new things.
They are so very tiny and innocent for such a short time!
Capture your babies unique hand features in a beautiful babyprints frame that will last forever.
You can treasure the memories together when they grow up.
Purchase baby hand cast vouchers for a gift, baby hand cast vouchers are available to purchase from £20.
You may even want to include their tiny toes and baby photo.
Take a look at our baby hand and foot cast pages for combination ideas.
baby hand cast vouchers – by Babyprints
https://www.babyprints.co.uk/wp-content/uploads/2015/10/baby-hand-casts-poem-babyprints-vouchers.jpg