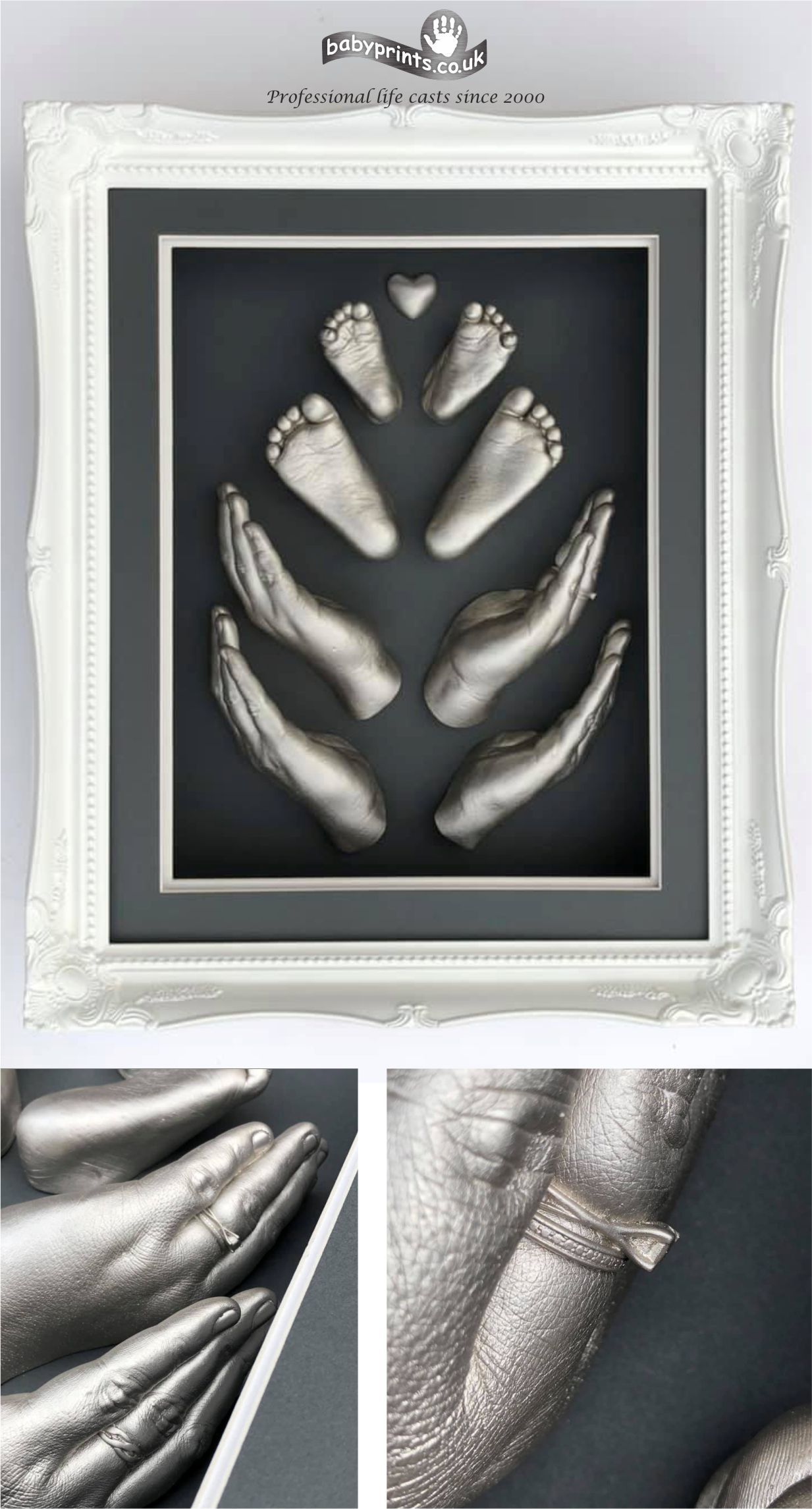 From Babyprints Bath & Avon:
Zoe and John came with their 2 children to have their casts made last August but asked if I could wait to finish the frame. They were moving to a new house but at the time it hadn't been built. They wanted to have the children's casts done before they got too big but didn't want to risk damaging the frame moving from house to house while in rented accommodation.
I was more than happy to oblige. So the casts were made and carefully stored, waiting for the instruction to finish. Frustratingly, the completion of their house has been put back several times but Zoe decided she didn't want to wait any longer for this work of art.
So finally it's been completed and collected and will be the centre piece in their stunning new home, when it's finally ready!
This is what Zoe had to say about their frame: "Absolutely delighted with our stunning family tree!! Claire has been amazing through the whole process, her attention to detail is unbelievable and so welcoming in her home. I wouldn't ever hesitate recommending Claire or her work. This really is something we will treasure for a lifetime, we can't wait to put it up in our new home! Thank you once again Claire."
From tiny babies that are a few days old to large family linked hands casting, the Babyprints Bath and Avon by Claire Addley will have a personalised casting solution that suits your needs.
If you would like to know more details please call 01279 656525, you can also email us at [email protected]

To find your nearest Babyprints, select your location on the UK map.
If you are thinking of a cast gift, the links below lead to many ideas and product styles.
View many classic product ranges here
view bespoke designs chosen by our customers here.
Classic Baby hands and feet presentation frames
Rococo style Swept Frame presentations
Family hand print and foot print presentation frames

Solid silver charm ideas
Cufflink Ideas
Key ring and dog tag Ideas
you can also download the Babyprints Product Brochure showing samples of our classic ranges.
---
Working with customers – babyprints.co.uk
https://babyprints.co.uk/wp-content/uploads/2019/07/Working-with-customers.jpg