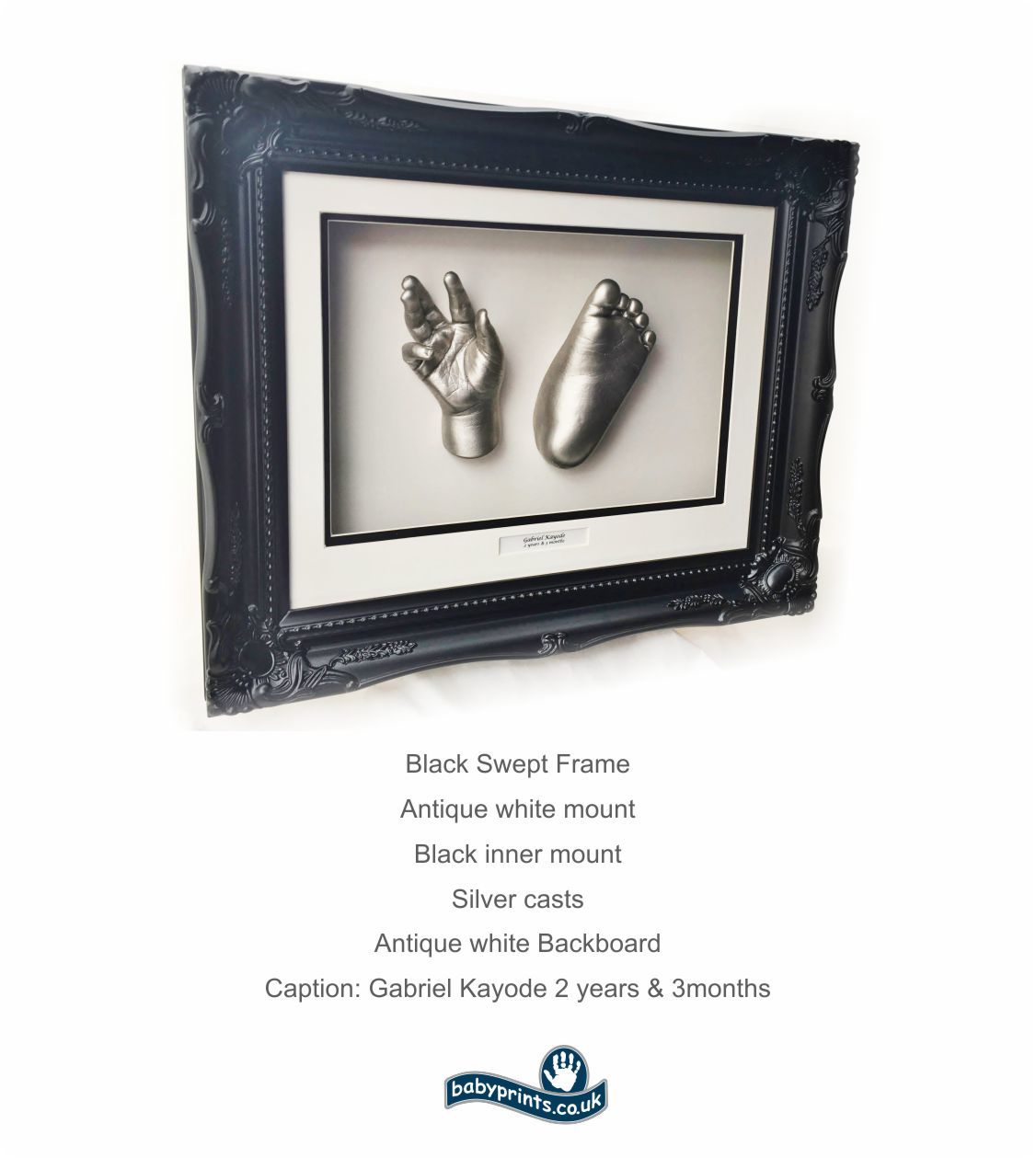 A popular combination is the silver casting with antique white and black. These colours combined offer a contrasting art piece for the wall.
It's amazing how big your children's hands and feet get from a tiny baby to when they are 2 years.
In the photo you can see two year old hand and foot statues with the colour combination highlighted above, the Black swept frame finishes the presentation off superbly.
This work of art was commissioned for a customer from Babyprints North Mymms, near Hatfield.
If you would like to know more details, please call us on 01279 656525 or [email protected] for more information or…
You can find your nearest Babyprints by selecting your location on the UK map.
The links below lead to many ideas in product styles.
View many classic product ranges here
view bespoke designs chosen by our customers here.
Classic Baby hands and feet presentation frames
Rococo style Swept Frame presentations
Family hand print and foot print presentation frames

download the Babyprints Product Brochure showing samples of our classic ranges.
---
Two year old hand and foot statues – Babyprints.co.uk
https://www.babyprints.co.uk/wp-content/uploads/2017/07/Two-year-old-hand-and-foot-statues1.jpg|http://www.babyprints.co.uk/wp-content/uploads/Two-year-old-hand-and-foot-statues.jpg