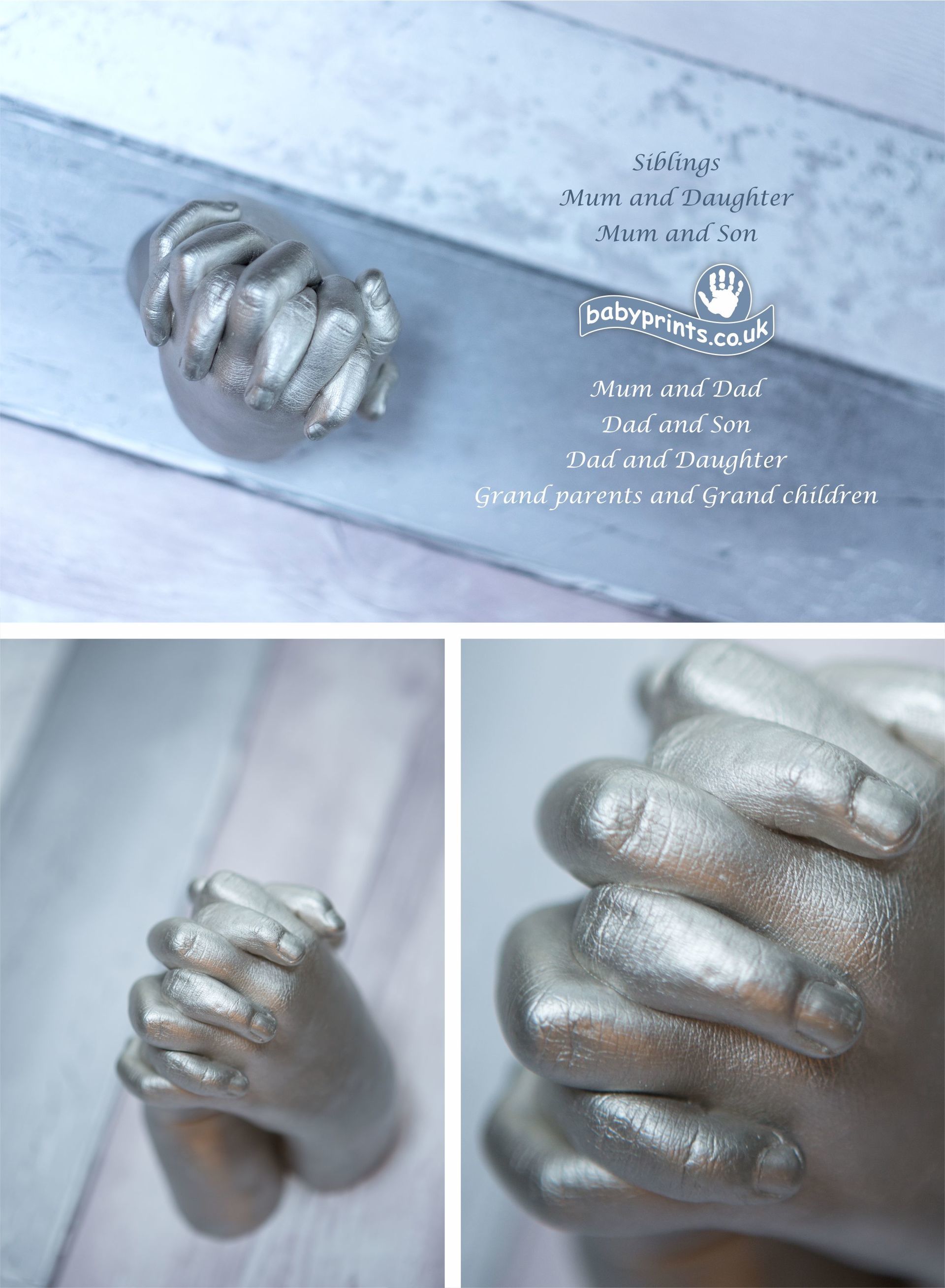 Togetherness casting is a wonderful way to freeze a moment in time when you are close to someone.
A Clasping hands statue is a smart piece of artwork in a modern environment but also a precious memory.
Togetherness casting can be achieved in so many combinations, below are some two hand variations but you can also have multiple hands together.
Two hands combinations:
Mum and Daughter
Mum and Son
Mum and Dad
Brothers
Brother and sister
Dad and Son
Dad and Daughter
Grand parents and Grand children
Sisters
Babyprints Huddersfield in West Yorkshire produced this beautiful stand alone Togetherness casting, you can also have framed family wall art presentations, combining hands and feet casts for the whole family.
If you would like to know more details please call 01279 656525, you can also find your nearest Babyprints.
You can also email us at [email protected]
You can find your nearest Babyprints by selecting your location on the UK map.

If you are thinking of a cast gift, the links below lead to many ideas and product styles.
View many classic product ranges here
view bespoke designs chosen by our customers here.
Classic Baby hands and feet presentation frames
Rococo style Swept Frame presentations
Family hand print and foot print presentation frames

Solid silver charm ideas
Cufflink Ideas
Key ring and dog tag Ideas
you can also download the Babyprints Product Brochure showing samples of our classic ranges.
---
Togetherness casting – babyprints.co.uk
https://babyprints.co.uk/wp-content/uploads/2019/07/Togetherness-casting.jpg