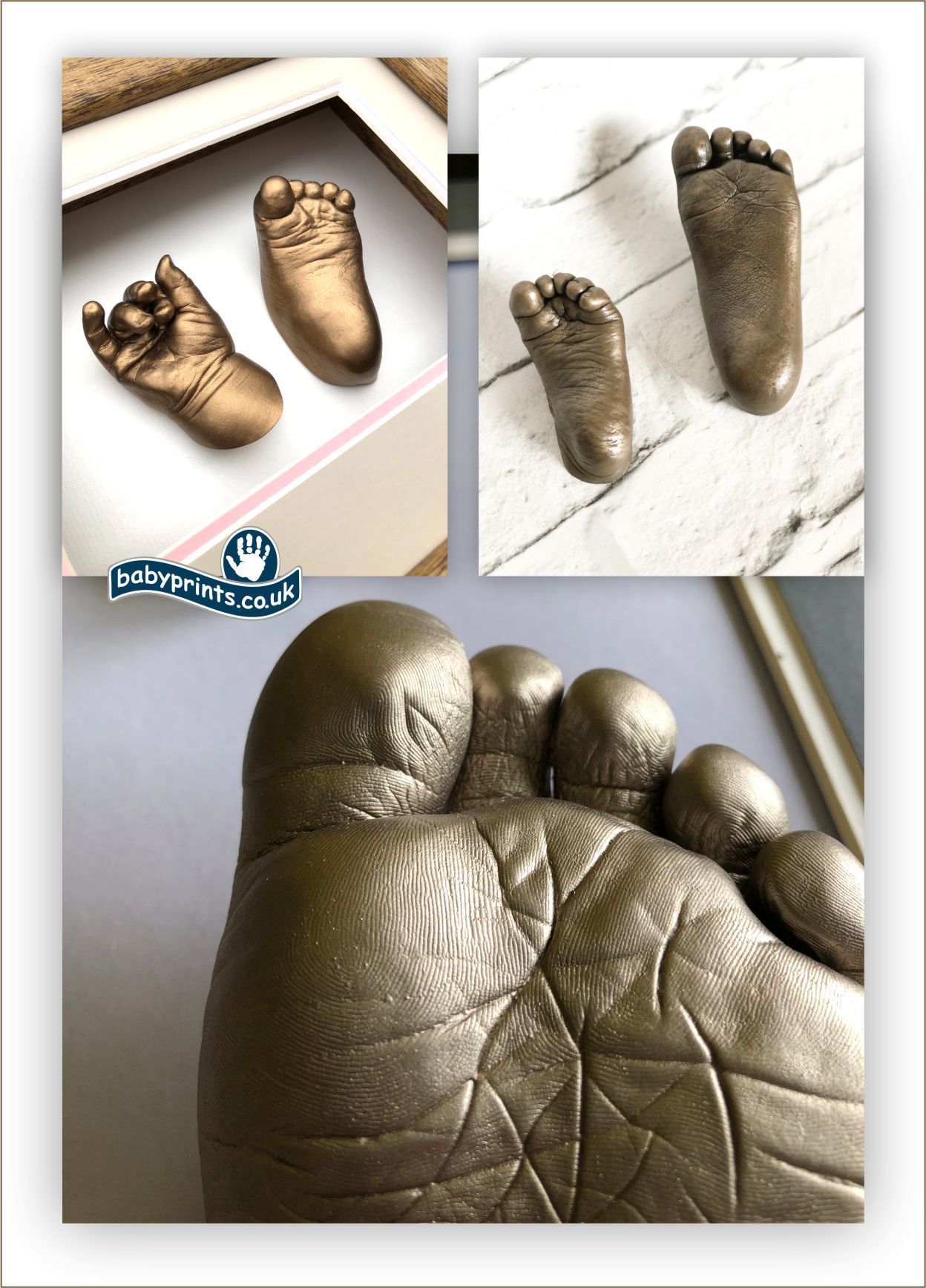 Babyprints in Southwick near Swindon is a specialist in capturing baby and family hands and feet casts and then presenting them in a timeless keepsakes frame.
In the image you can see a selection of customer works which show the stunning detail replicated, all unique to each child.
Casts can be coloured in a range of gilt finishes and offered as a stand alone statue or framed as a beautiful presentation with a whole host of styling, including photo.
Babyprints work carefully with customers to help choose the prefect presentation.
https://babyprints.co.uk/wp-content/uploads/2019/07/Swindon-baby-casts.jpg