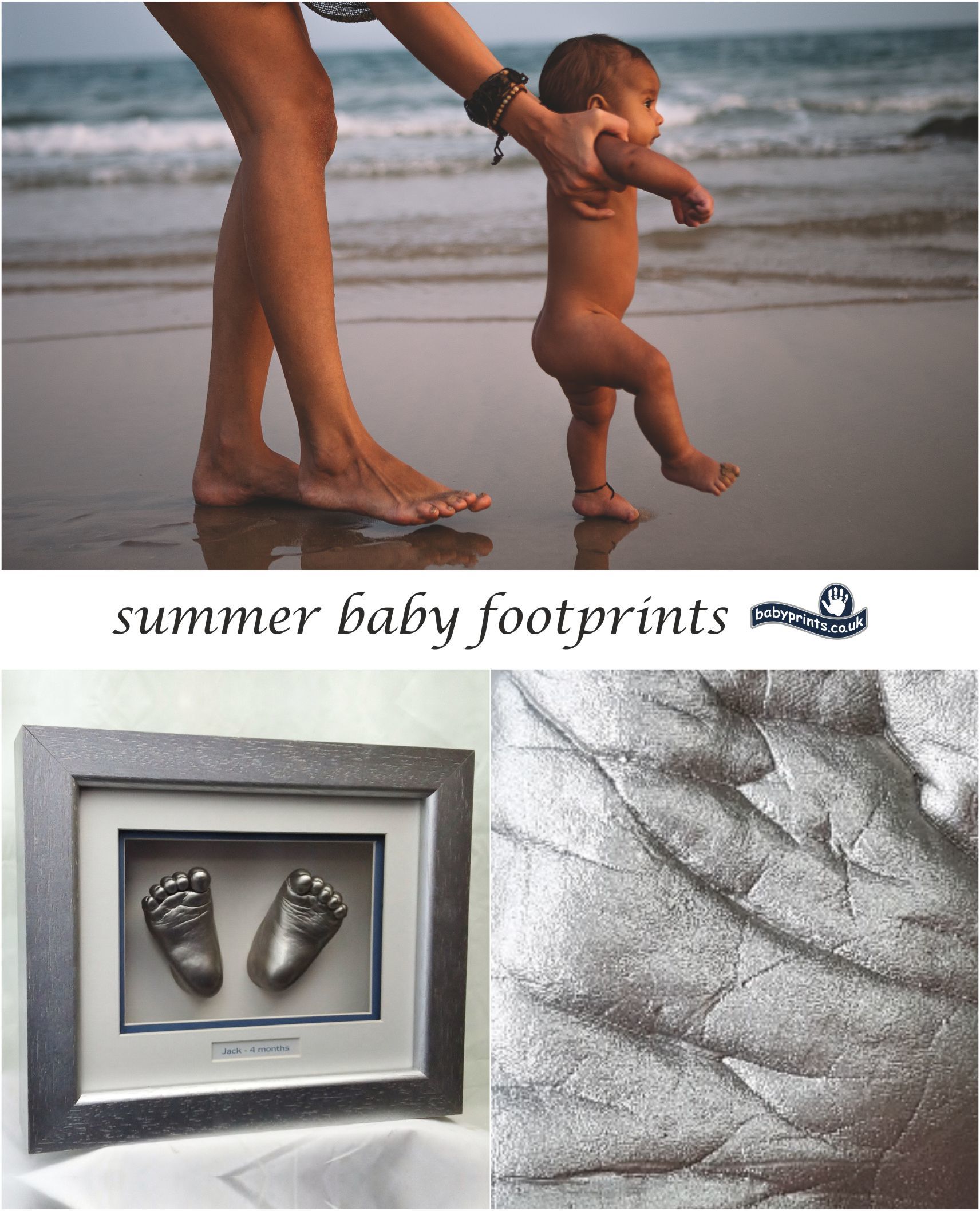 On the internet you can find huge amount of theory's about babies born in the summer v babies born in the winter.
Studies, research and the like all claiming advantages and disadvantages of each.
Babyprints has been around for nearly 20 years and in this time we can say that each baby is beautiful and unique with each owns character.
We don't believe seasons have any say in the personality and nature of a baby but what we do know is each baby grows quickly.
Tiddly little feet soon stampede around the house, that is for sure.
At such an early age it's a golden opportunity to capture a beautiful cast that will always remind you of your baby's innocence.
Throughout this website you can see many great examples of finished Babyprints combinations that can bring a home wall to life.
Take this opportunity now to capture your summer baby footprints with a quality Babyprints presentation.
If you would like to know more details please call us on 01279 656525 or [email protected] for more information or to find your nearest Babyprints.
You can also find your nearest Babyprints by selecting your location on the UK map.
The links below lead to many ideas in product styles…
View many classic product ranges here
view bespoke designs chosen by our customers here.
Classic Baby hands and feet presentation frames
Rococo style Swept Frame presentations
Family hand print and foot print presentation frames

download the Babyprints Product Brochure showing samples of our classic ranges.
---
summer baby footprints  – Babyprints.co.uk
https://babyprints.co.uk/wp-content/uploads/2019/08/Summer-baby-footprints.jpg