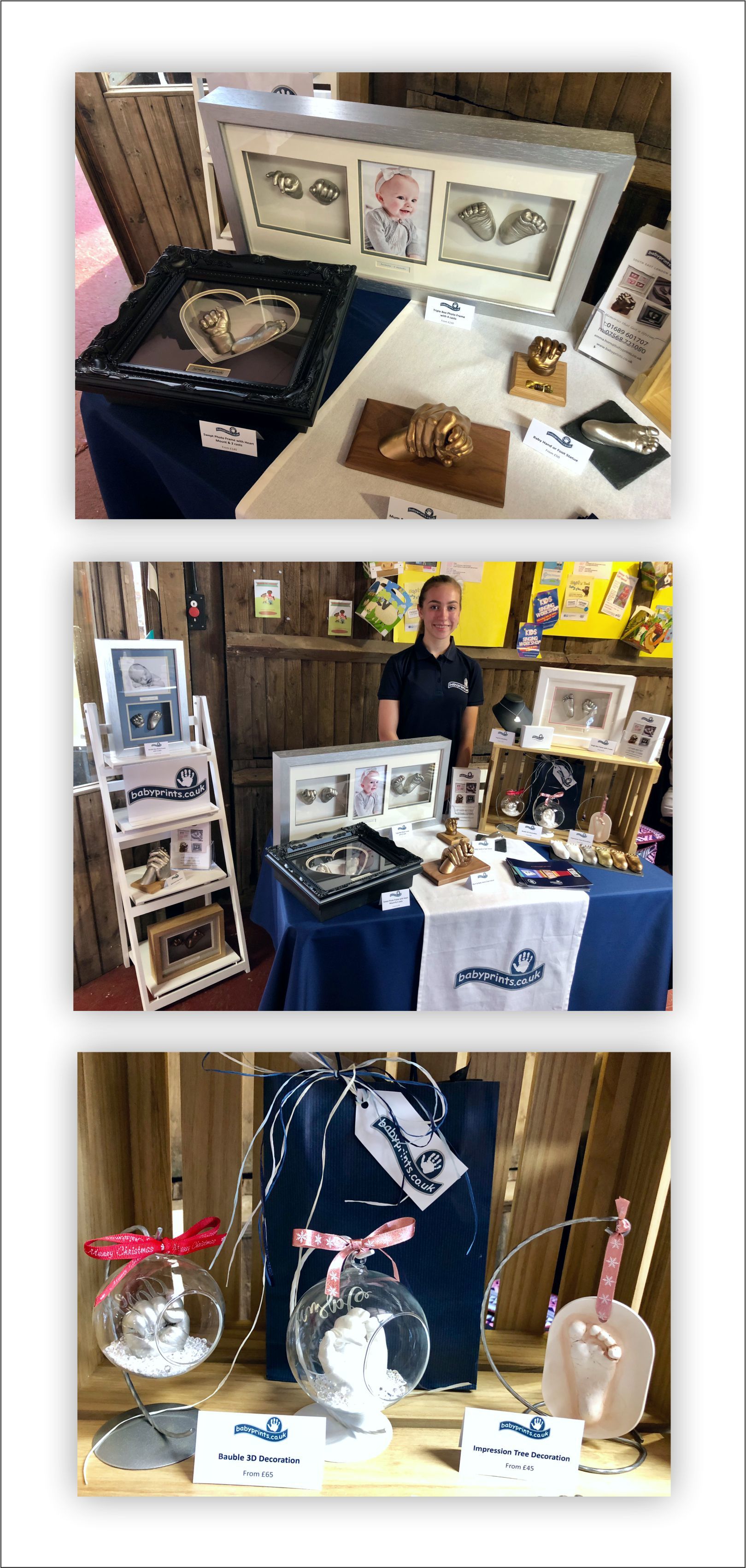 Babyprints in Orpington showcased a huge range of Babyprints personalised products at the Cheeki Monkeys Big Baby & Childrens Markets show on Sunday 2nd September 2018 at Layhams Farm Shop, Keston.
A great turn out on the day meeting lots of people and taking on many bookings.
In the photos you can see the vast array of products that Babyprints offer, the styling and colour combination choices are endless and we have many ideas to get you thinking of how best to display your baby's unique casts.
From tiny babies that are a few days old to large family linked hands casting, the South East London life cast specialist at Babyprints Orpington will have a personalised casting solution that suits your needs.
For information on products and services from Babyprints Orpington you can visit the Babyprints Orpington webpage and view samples, testimonials and contact information.
Babyprints produce stunning quality casts for babies and adults with fresh designs and styles to wall mount.
If you are thinking of a cast gift, the links below lead to many ideas and product styles.
View many classic product ranges here
view bespoke designs chosen by our customers here.
Classic Baby hands and feet presentation frames
Rococo style Swept Frame presentations
Family hand print and foot print presentation frames

Solid silver charm ideas
Cufflink Ideas
Key ring and dog tag Ideas
To find your nearest Babyprints, select your location on the UK map.
you can also download the Babyprints Product Brochure showing samples of our classic ranges.
---
South East London life cast specialist – babyprints.co.uk
https://babyprints.co.uk/wp-content/uploads/2019/07/South-East-London-life-cast-specialist.jpg