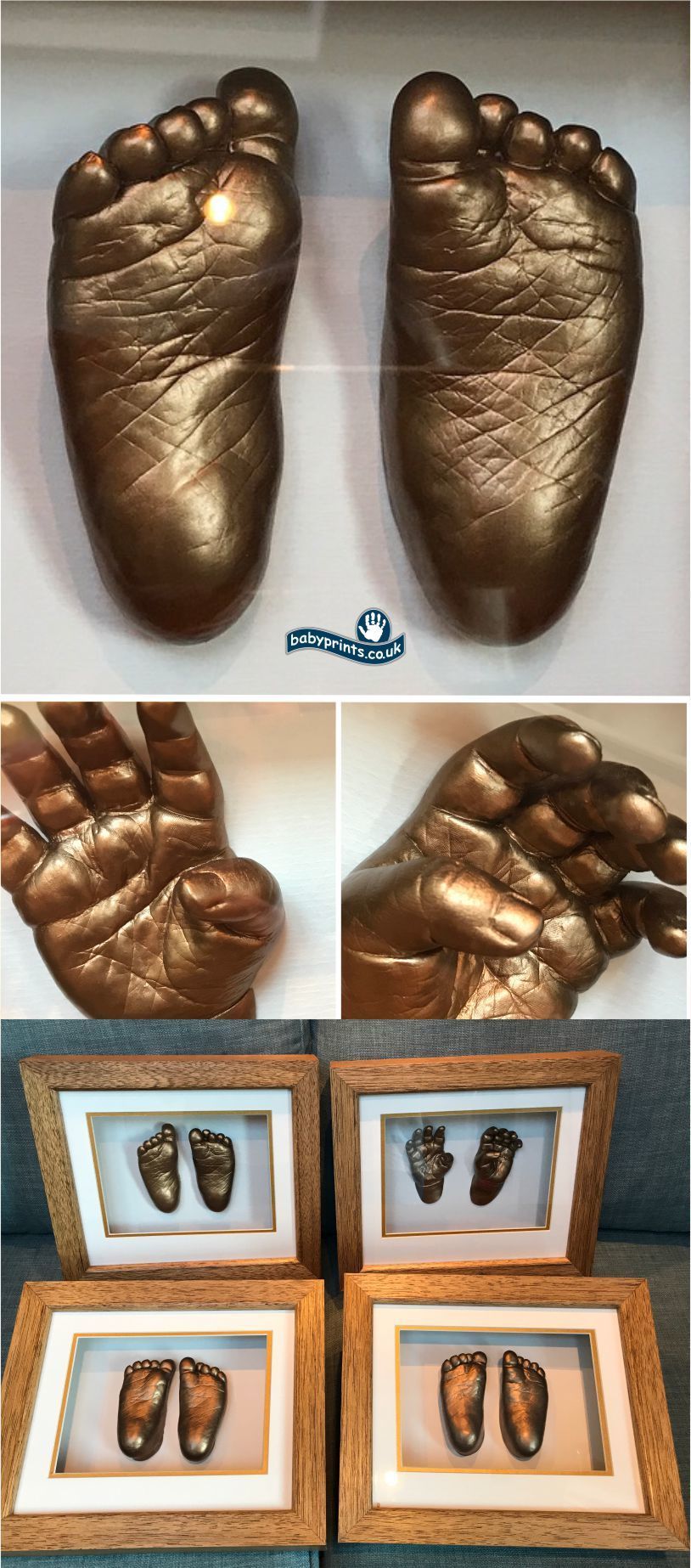 Babyprints Sheffield produce beautiful framed cast presentations, combining hands & feet statues of babies, siblings and adults with stunning detail.
Babyprints always aim to provide a high quality service from initial appointment to the finished product.
Hand and foot castings can be finished in a stand alone statue or framed using the unlimited combinations of Babyprints frames and styles available.
In the photo you can see stunning casts finished in bronze each capturing the unique detail.
If you would like more information on all Babyprints Sheffield services, contact Michelle through the Babyprints Sheffield webpage.
If you would like to get ideas on how to display your casts, you can click on the links below which will take you to pages containing many product variations,
you can also download the Babyprints Product Brochure here
Classic Baby hands and feet presentation frames
Rococo style Swept Frame presentations
Family hand print and foot print presentation frames
You can also find product samples of our quality prints in solid silver jewellery here and browse through the Latest News pages past and present here, which can give you many ideas.
Find your nearest Babyprints and book an appointment or call 08432 162161 for more details.
---
Sheffield casting specialist – babyprints.co.uk
https://babyprints.co.uk/wp-content/uploads/2019/08/Sheffield-casting-specialist.jpg