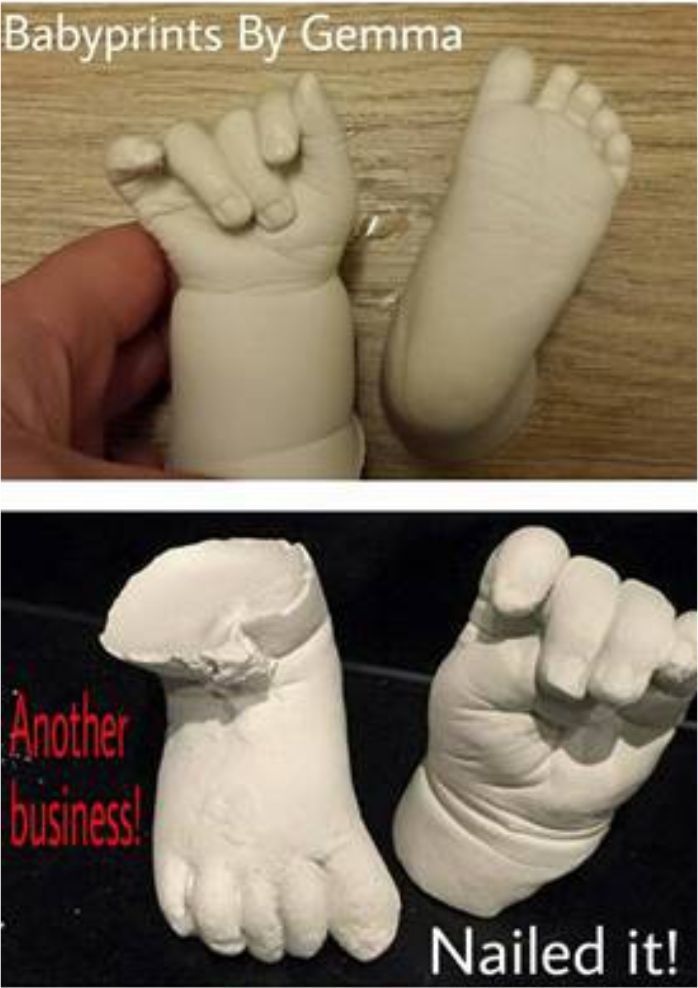 Babyprints produce quality life castings of hands and feet for babies, children and adults.
In the last 18 months various Babyprints around the UK have been asked to retake customers babies casts due to poor quality produced elsewhere.
Babyprints businesses are professionally trained to ensure each cast replicates the individual detail of each hand and foot.
Years of testing raw materials and experience has paved the way for the top quality products our customers receive today.
Babyprints use only the finest products and carry out work with meticulous care, all Babyprints processes ensure you receive a timeless keepsake you will always treasure.
The magic is in the practice, technique and finishing, all designed to bring out the unique curves and creases of your loved ones features.
To find out more information you can contact Head Office on 08432 162161 or by emailing [email protected]
---
quality life castings – Babyprints.co.uk