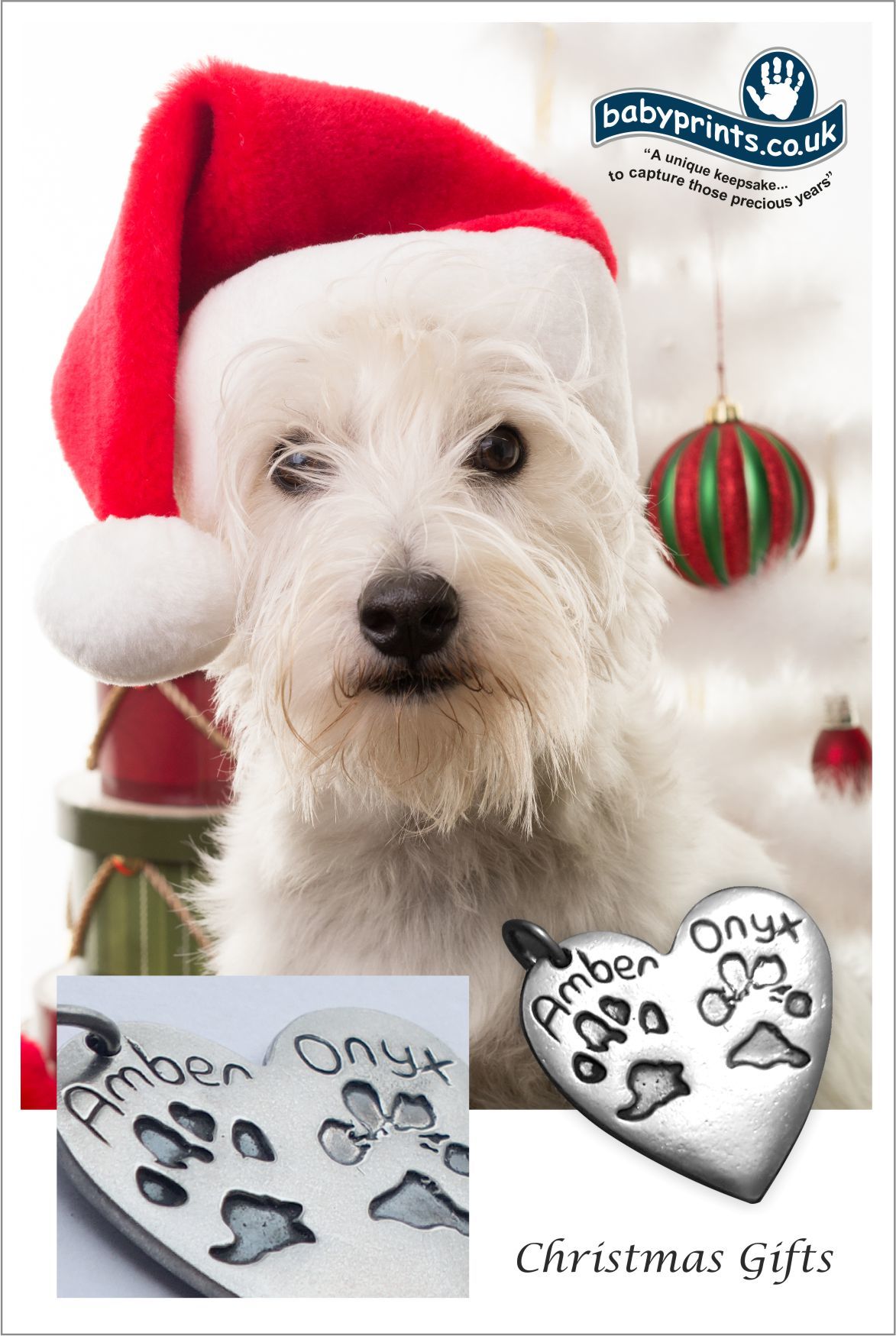 The members of your family who are four legged will want to join in the Christmas fun.
The time you spend playing with your pets become part of family life so why cant they be involved in the present giving this Christmas.
Your pets show how much they love you in many ways, its a fun idea to have a gift from them to your other half.
Pet prints on jewellery charms, cufflinks and keying's is a meaningful yet fun reminder of the times you spend together.
Its not only a fun gift to give your husband or wife from your pet, it has strong sentimental value too.
Babyprints jewellery do not just produce hands, feet and fingerprints, we cater for all pets and have even done horse shoes and child stick drawings.
The lovely heart charm you can see in the photo is for 2 dog prints and was produced by Lisa in Biggleswade Bedfordshire.
If you would like to view more jewellery samples try the links below and browse through the thousands of other product photos on this website….
Solid Silver Charms
Solid Silver Keyrings
Solid Silver Cufflinks
you can also download the Babyprints Product Brochure showing samples of our classic ranges.
---
Pet print gifts – Babyprints.co.uk
https://www.babyprints.co.uk/wp-content/uploads/2016/10/Pet-print-gifts.jpg