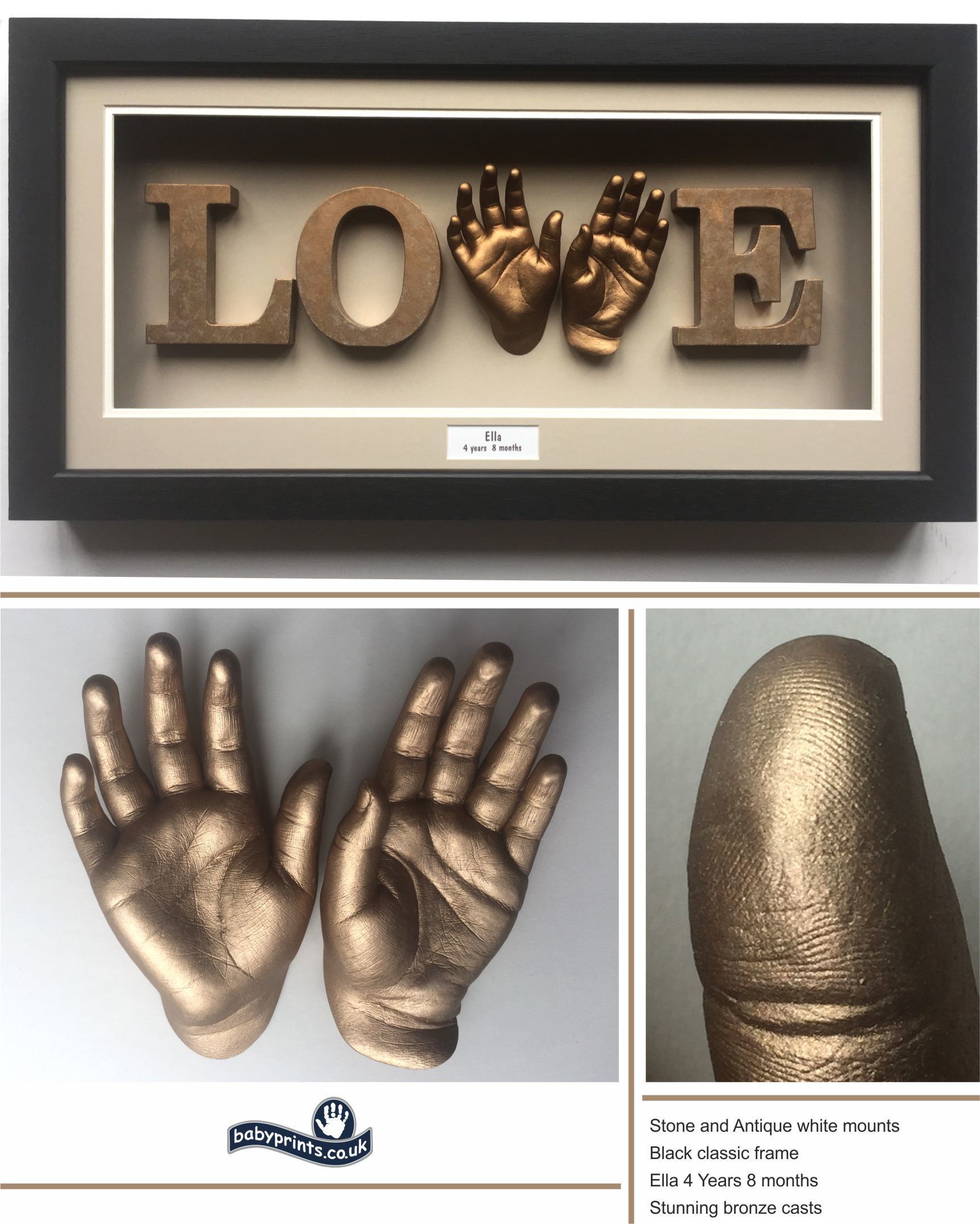 Babyprints are diverse in that we offer an endless variety of framing solutions, there are many finished work samples on this site to gain ideas or you may already have something in mind.
Babyprints Tunbridge Wells specialise in providing a handprint and footprint casting service for babies, children and even adults.
In the photo you can see a custom designed presentation which spells 'Love' and uses the childs hands casts to represent the 'V', the 'Love hand casts'
Framed beautifully in the Babyprints Black wood frame and using colour coded mount combinations of stone, Antique White and bronze lettering with casts, this is a real unique art piece on the wall.
Babyprints Tunbridge Wells has an excellent reputation, if you have a different idea for a personalised keepsake gift you can contact for a fast and friendly service.
Christine from Tunbridge Wells says:
A bespoke commission for Mother's Day – if you haven't organised a gift yet there's still time to buy a personalised Babyprints gift voucher.  Call Christine on 07714 531 747
contact your nearest Babyprints
View photos of other different presentation ideas.
---
Love hand casts – Babyprints Tunbridge Wells