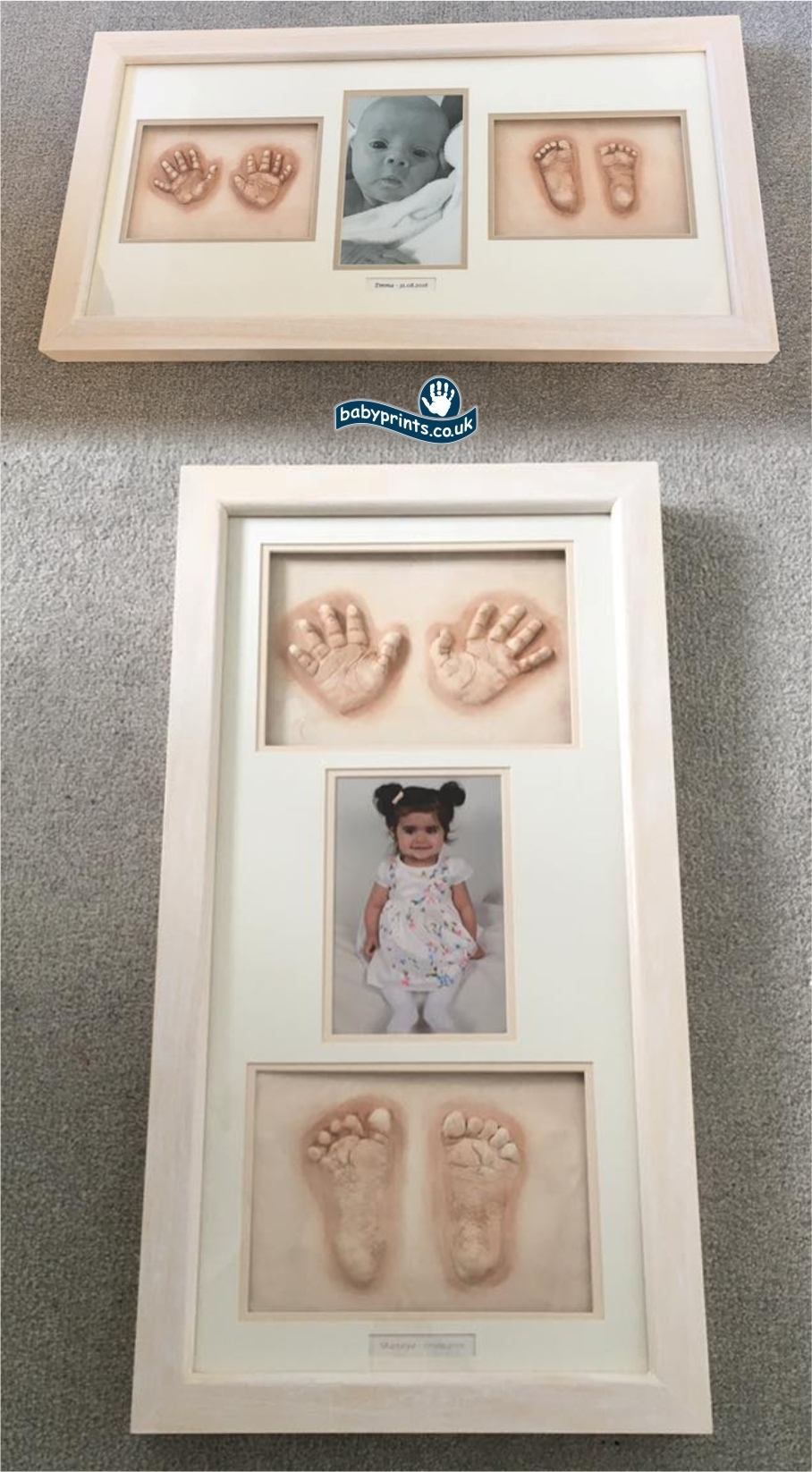 Give a good impression gift to proud new parents.
Babyprints are commonly known for solid cast and statue works, either stand alone of framed, but Babyprints also undertake Impression works.
Impressions and imprints involve a more artistic approach where the finishing can be styled either darker or lighter.
The unique combination of presentation effects and frames apply to all Babyprints works where you can match interiors for colour and style.
If thinking of having your families prints captured forever the Babyprints impression is another quality way to do this.
Babyprints near Leicester, produced these stunning presentations you can see in the image.
If you would like more information on all the Babyprints Leicetershire services, contact Roshni
look at more impression works framed
If you would like to view more product samples try the links below and browse through the thousands of photos on this website….
Babyprints Space Frame ideas
Classic Baby hands and feet presentation frames
Rococo style Swept Frame presentations
Family hand print and foot print presentation frames
Bespoke and commissioned works
you can also download the Babyprints Product Brochure showing samples of our classic ranges.
---
Give a good impression – Babyprints.co.uk
https://www.babyprints.co.uk/wp-content/uploads/2016/12/Give-a-good-Impression.jpg