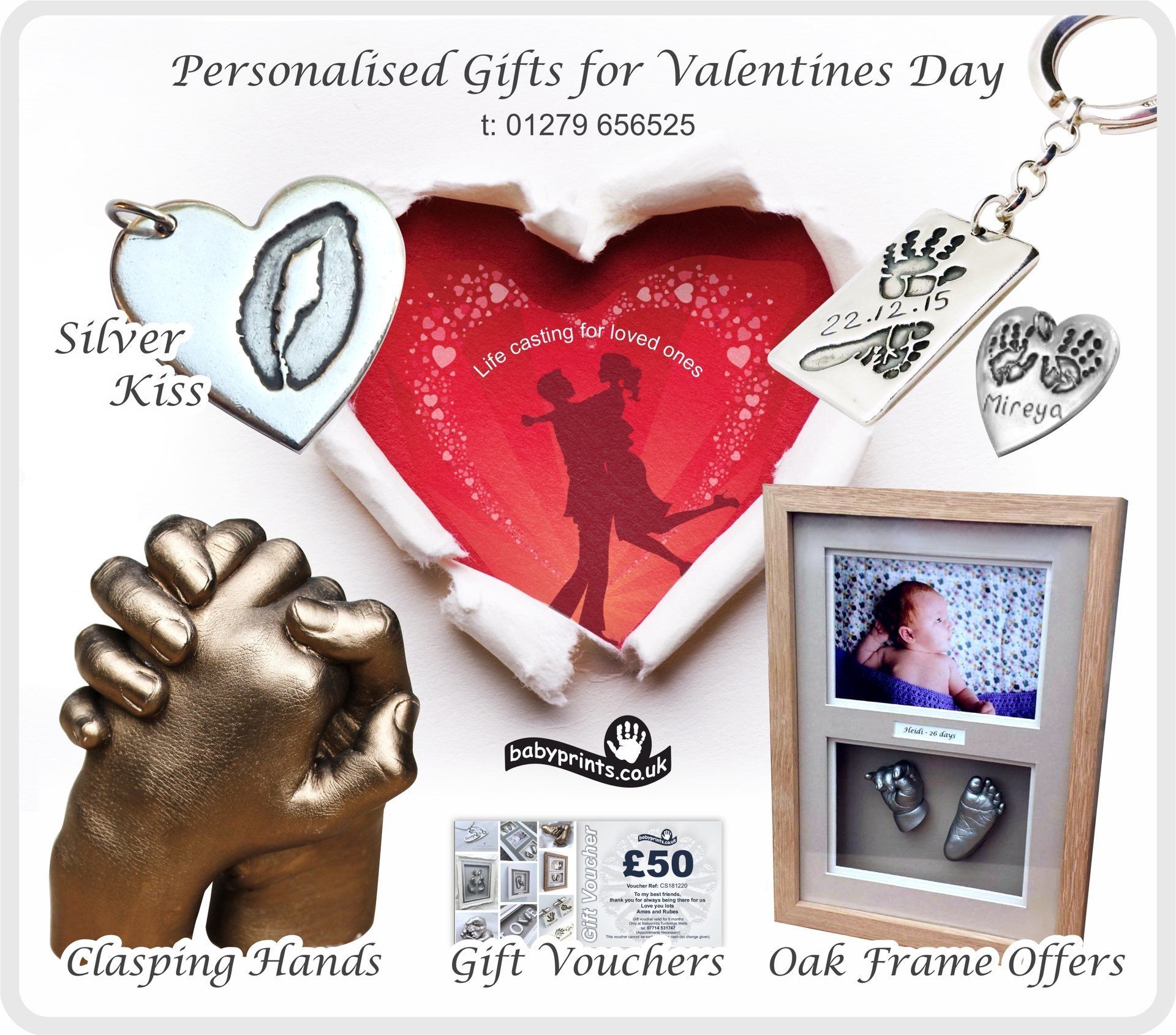 Babyprints can produce a special bespoke art piece for any occasion and we can guarantee there will never be another one like yours!
Casting statues of clasping hands or a personalised item of Jewellery is a reminder of your strong connection with someone special.
Babyprints have Valentines casting gift ideas, a touching present that your partner will not expect.
Babyprints produce many statues, framed cast presentations and jewellery all very special and unique.
Don't leave it too late to organise your unique gift, book an appointment and reveal in a card on valentines day,  you can find your nearest Babyprints by selecting your area from the UK map here.
You can also purchase gift vouchers here
To find your nearest Babyprints, select your location on the UK map.
If you are thinking of a cast gift, the links below lead to many ideas and product styles.
View many classic product ranges here
view bespoke designs chosen by our customers here.
Classic Baby hands and feet presentation frames
Rococo style Swept Frame presentations
Family hand print and foot print presentation frames

Solid silver charm ideas
Cufflink Ideas
Key ring and dog tag Ideas
you can also download the Babyprints Product Brochure showing samples of our classic ranges.
---
Gift Ideas For Valentines Day – babyprints.co.uk
https://babyprints.co.uk/wp-content/uploads/2019/07/Personal-cast-gifts-for-loved-ones.jpg|http://www.babyprints.co.uk/wp-content/uploads/Gift-Ideas-For-Valentines-Day.jpg