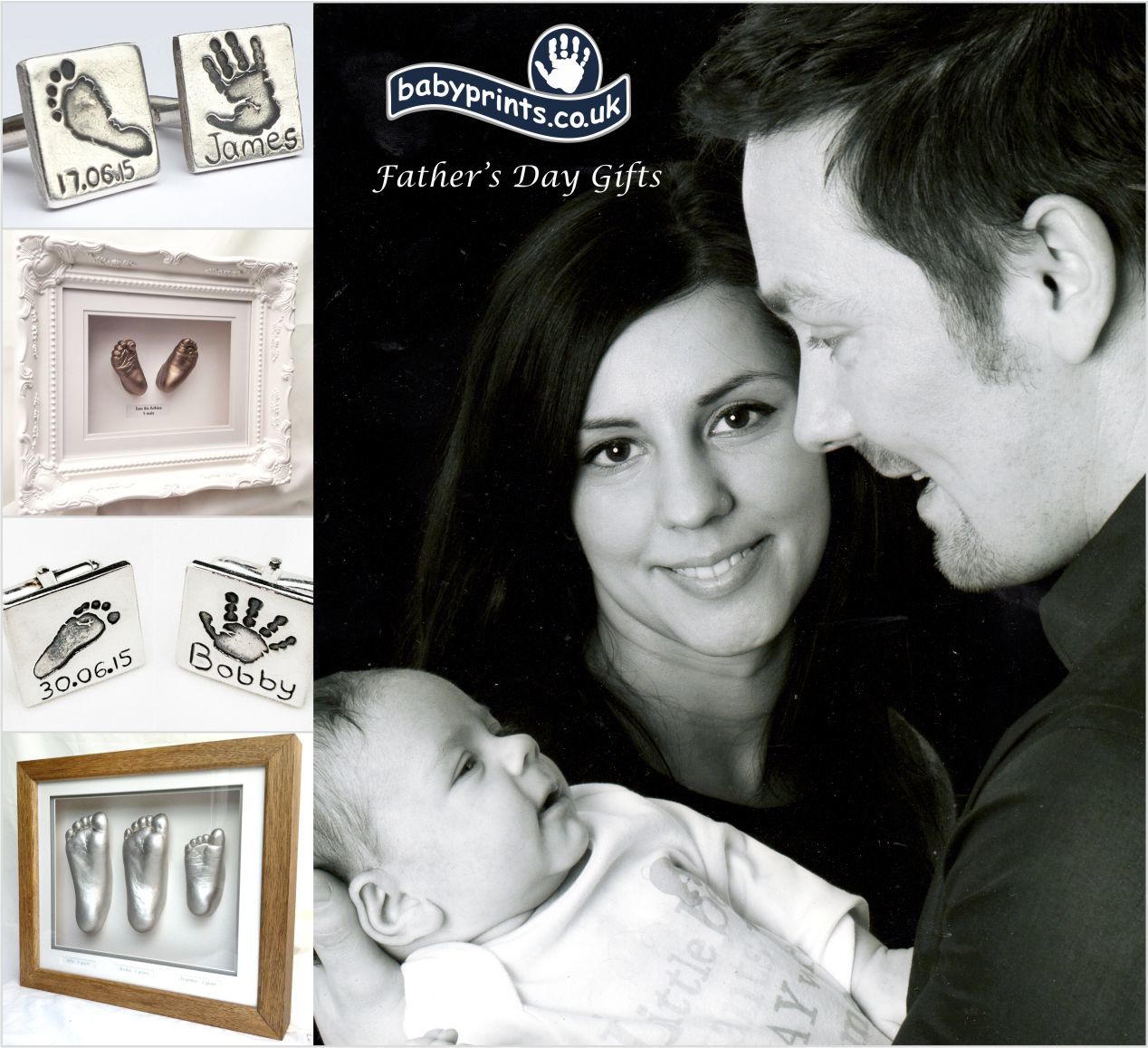 Raising a family is a busy lifestyle, Father's day is that opportunity in the year to reflect and show dad just how much he means to you.
Babyprints have an array of Father's day gift ideas catering for all ages.
Baby casts to dad from son and daughter is a great idea (arranged by mum of course) or even cufflinks so dad can proudly wear with his suit.
Newborn to dad (Mum organises): tiny hands and feet casts with that first gorgeous photo and inscription saying… "Thank you dad for loving me"
Family to dad: a family gift to dad is a lovely idea.
Vouchers for dad: after Father's day you can arrange an appointment to have your hand and dads hand in a clasping statue.
Jewellery for dad: Solid silver cufflinks and Dog tags capturing a hand and/or foot print with inscription.
Now is a good time to contact us about your Father's Day gift ideas.
Father's Day 2016: Sunday 19th June
there is no time to lose…
Find your nearest Babyprints and book an appointment or call us on 08432 162161 for more details.
---
Father's Day gift ideas – Babyprints 2016
https://www.babyprints.co.uk/wp-content/uploads/2016/05/Fathers-Day-gift-ideas-Baby-prints.jpg|http://www.babyprints.co.uk/wp-content/uploads/Fathers-Day-gift-ideas.jpg|http://www.babyprints.co.uk/wp-content/uploads/Fathers-Day-gift-ideas-Babyprints.jpg