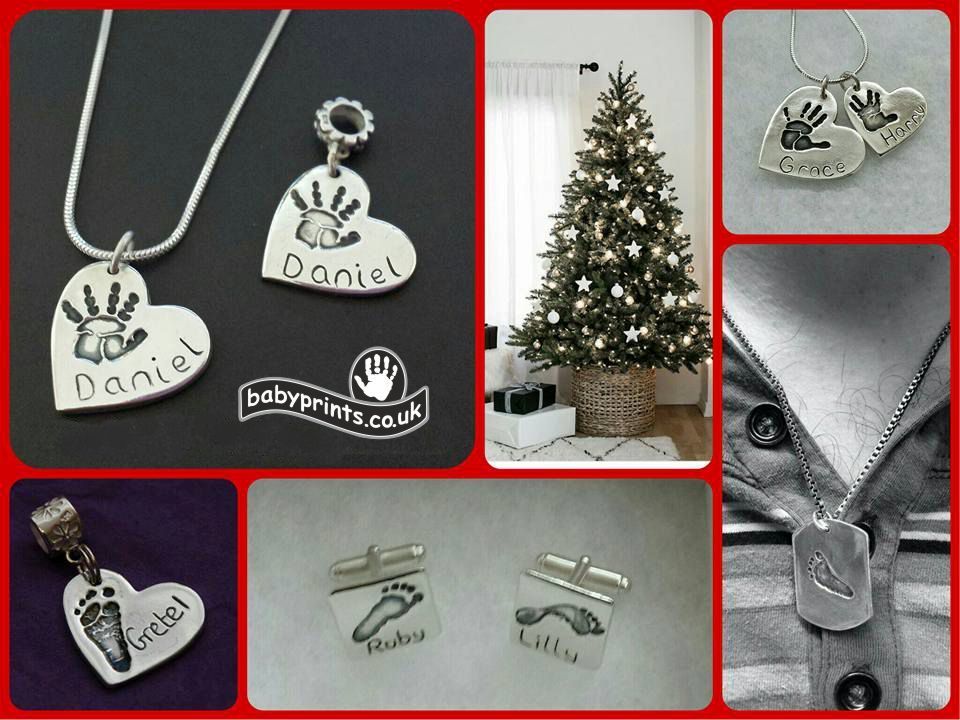 Often Christmas gift shopping for that special someone is more difficult than you first thought.
Cheshire Babyprints offer wonderful solid silver jewellery with a personal touch.
Hand and foot prints or even fingerprints can be replicated in solid silver, charms, keyrings and cufflinks.
Maybe a gift from Baby to mum or a set of family prints for dad.
The process for getting the right print is simple with Babyprints Cheshire and you end up with a beautifully crafted jewellery item specifically designed for you.
This photo presentation on the right was provided by Babyprints Cheshire. and displays a variety of customer works.
To find out more details on personalised jewellery in Cheshire, contact Babyprints Cheshire or if you are elsewhere in the country, find your nearest Babyprints.
You can Browse through the website and see thousands of client works, variations, samples and testimonials, you may see a design that is perfect for your idea.
Solid silver charm ideas
Cufflink Ideas
Key ring and dog tag Ideas
---
Christmas gift ideas in Cheshire – babyprints.co.uk