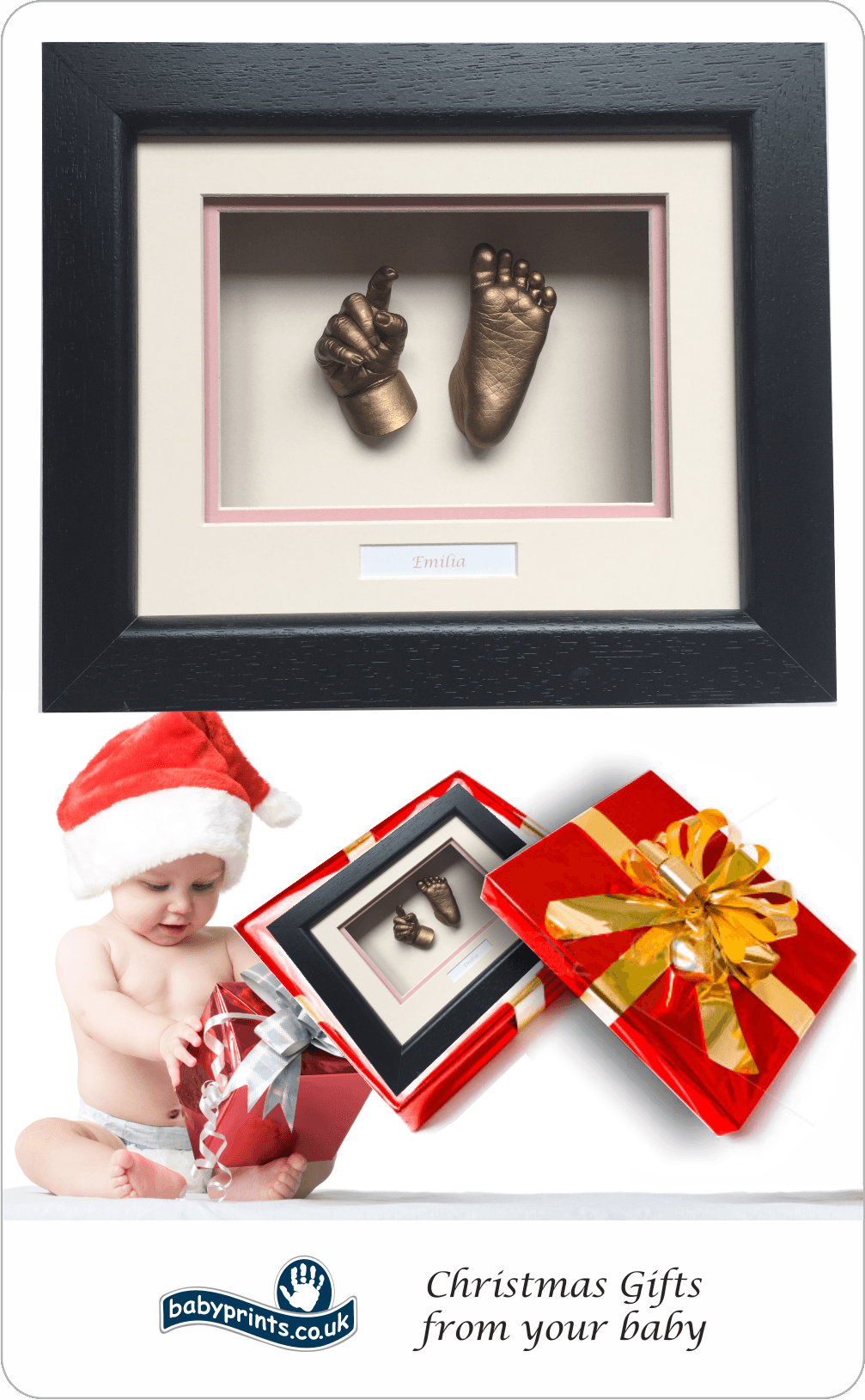 Now that you have a new addition to the family there are more Christmas cards and gifts to think about.
Gifts for Mum, Dad, Nanny and Grandad from Baby is new and an opportunity to surprise your loved ones.
A simple casting of your baby's tiny hands and feet would be extremely thoughtful and very unique, a sure gift that would never lose its appeal.
Tiny hands and feet with itsy bitsy fingers and toes are so adorable, Mum, Dad, Nanny and Grandad would just love them.
The framed hand and foot in the photo was produced by Christine in Tunbridge Wells and is a simple yet beautiful casting work of art.
If you would like to view more product samples try the links below and browse through the thousands of photos on this website….
Classic Baby hands and feet presentation frames
Rococo style Swept Frame presentations
Family hand print and foot print presentation frames
Bespoke and commissioned works
you can also download the Babyprints Product Brochure showing samples of our classic ranges.
---
Christmas Gift from baby– Babyprints.co.uk
https://babyprints.co.uk/wp-content/uploads/2019/08/Christmas-Gift-from-baby.png