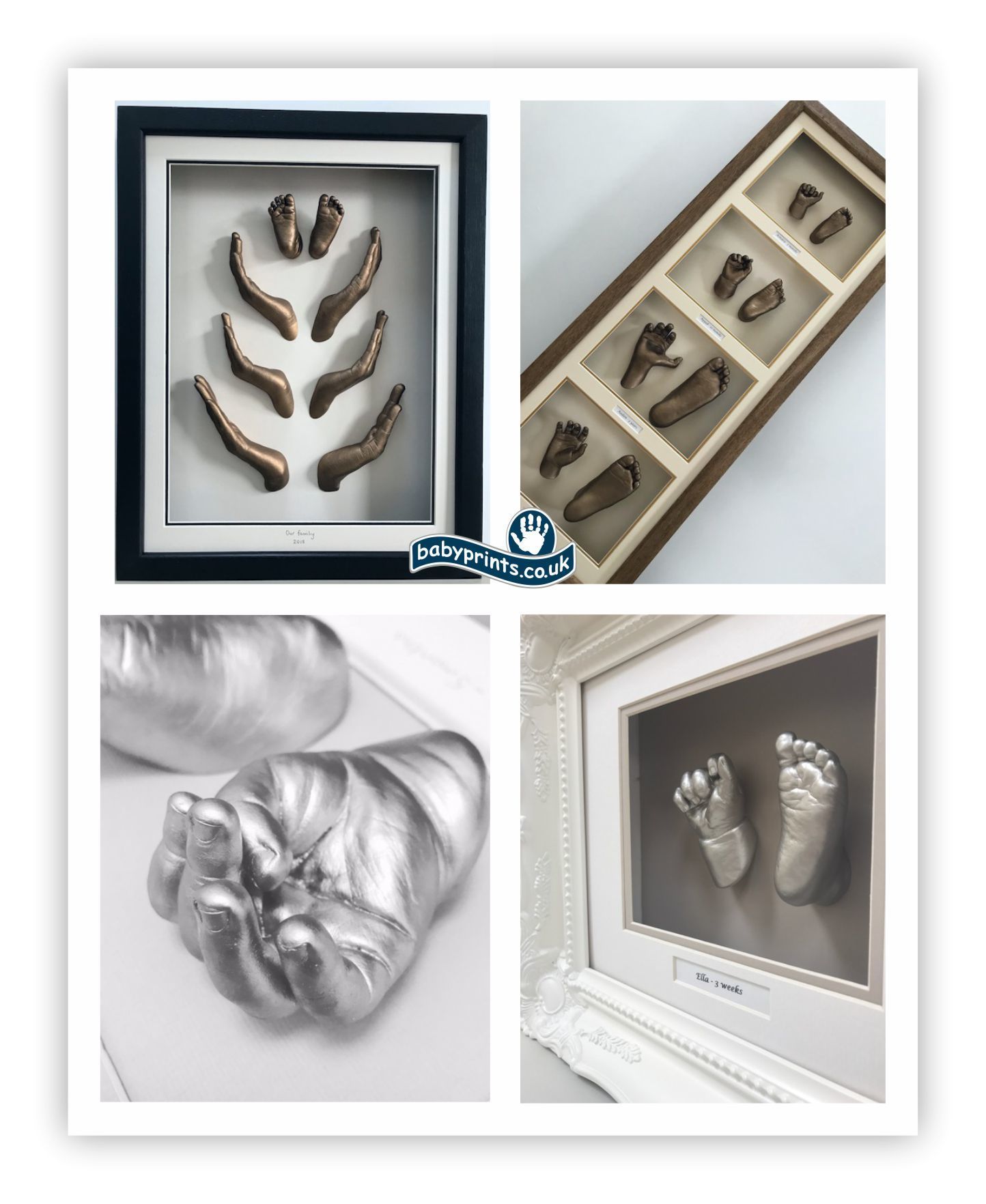 Babyprints in Bourne End, near High Wycombe & Beaconsfield has specialised in baby and family cast keepsakes for over a decade.
In the image you can see a selection of customer works ranging from the tiny baby hand and foot to the very large family pair of castings and family tree presentation.
The family tree with bronze finished casts looks absolutely stunning, A family casting is such a unique piece of family art.
Babyprints work carefully with customers to help choose the prefect presentation.
https://babyprints.co.uk/wp-content/uploads/2019/07/Cast-specialists-near-Beaconsfield.jpg