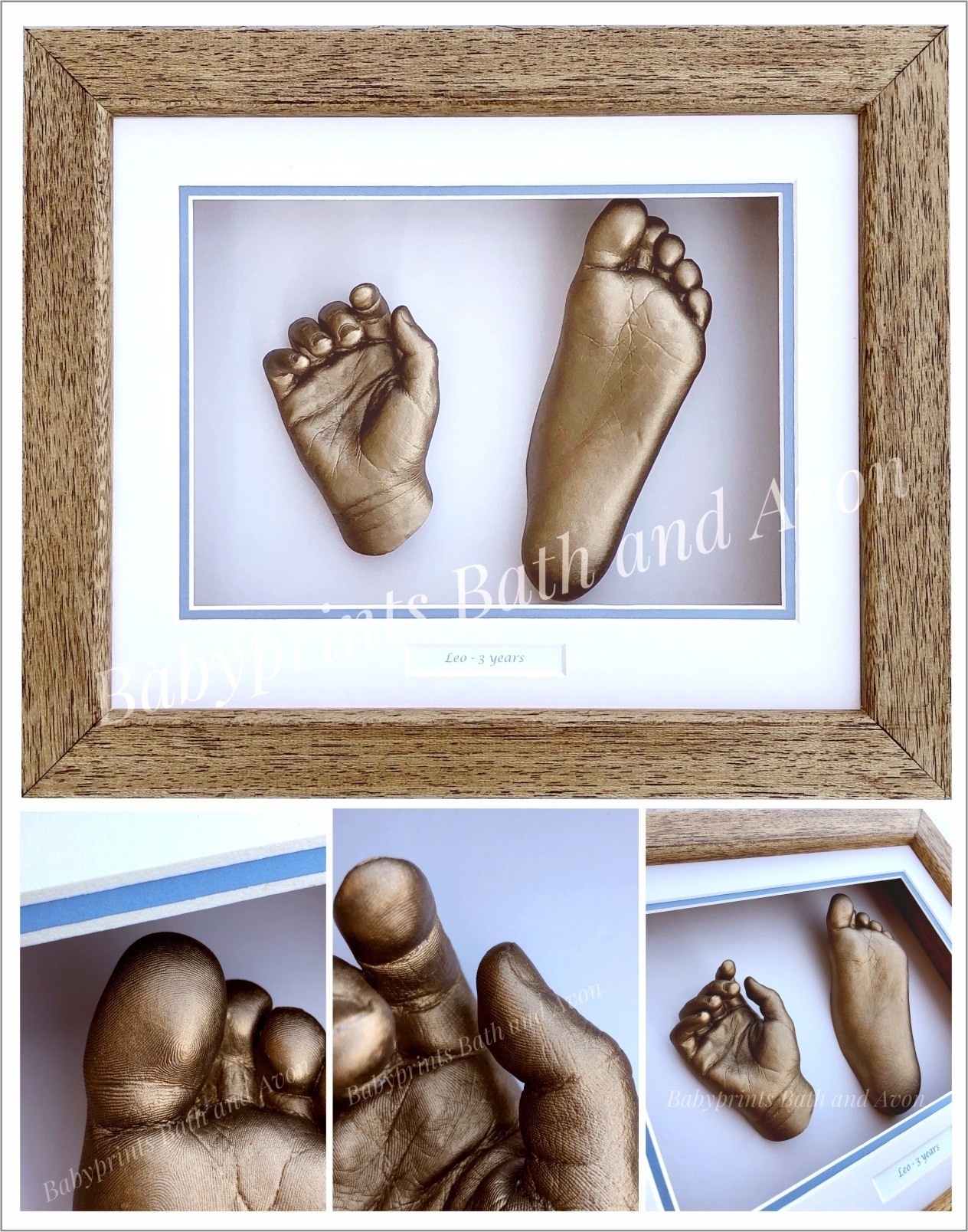 I often hear parents say "my little one is too old to have that done". At Babyprints we believe everyone is the right age to have a casting done.
Leo's mum bought her 6 month old, Seb, to have casts made at Babyprints Bath and Avon before Christmas. When she saw the results she knew she had to get her older son's done too. 3 year old Leo's casts are stunning and the detailed patterns of his finger and toe prints are so intricate! Although a newborn baby has fingerprints, they become clearer as the child gets older so the casts have a new layer of interest.
Babyprints Bath & Avon will be delighted to make a lasting memory of your loved one's hand, whatever their age.
Below is a typical testimonial from one Babyprints Bath and Avon customers:
Hannah Bailey 5*
"I would absolutely recommend Claire at Babyprints if you are looking for casting. She did a superb job for my son and now we have a lovely memento to keep forever. Reasonable price and quality product, couldn't ask for more. Thank you!"
If you would like to know more details please call 01279 656525, you can also email us at [email protected]

To find your nearest Babyprints, select your location on the UK map.
If you are thinking of a cast gift, the links below lead to many ideas and product styles.
View many classic product ranges here
view bespoke designs chosen by our customers here.
Classic Baby hands and feet presentation frames
Rococo style Swept Frame presentations
Family hand print and foot print presentation frames

Solid silver charm ideas
Cufflink Ideas
Key ring and dog tag Ideas
you can also download the Babyprints Product Brochure showing samples of our classic ranges.
---
Capturing the detail – babyprints.co.uk
https://babyprints.co.uk/wp-content/uploads/2019/07/Babyprints-Bath-Life-Casts-for-Babies.jpg