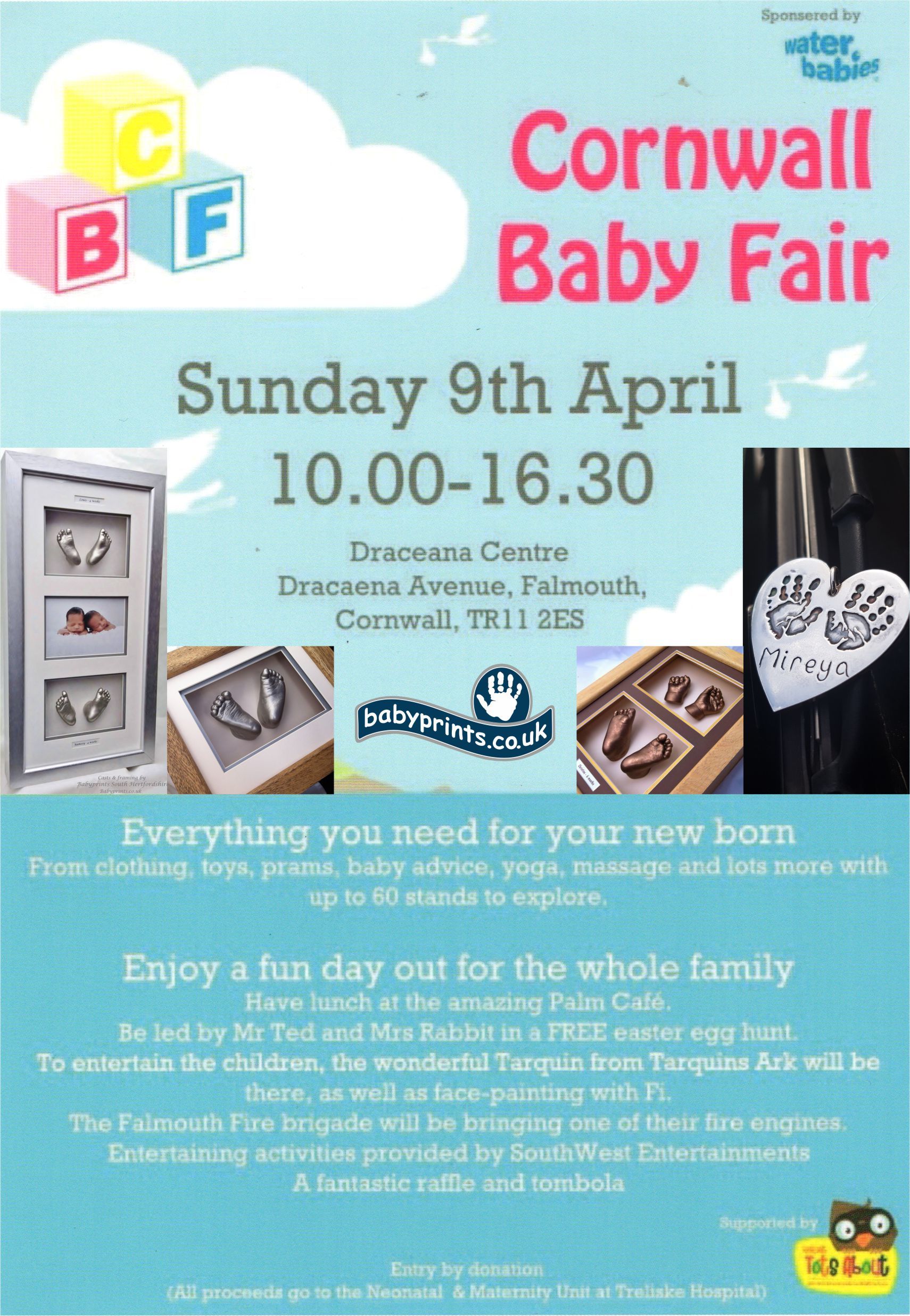 Cornwall Babyprints at the Cornwall Baby Fair, Sunday 9th April 2017.
From 10am to 4.30pm at the Draceana Centre, Dracaena Avenue, Falmouth, Cornwall, TR11 2ES.
Enjoy a fun day out with the family, you could have lunch at the amazing Palm Café and be led by Mr Ted and Mrs Rabbit in a FREE easter egg hunt.
There will many stalls for you to browse, everything you need for your new born.
Clothing, Toys, Prams, Baby Advice, Babyprints hands and feet casting, Yoga, massage and lots more with up to 60 stands to explore.

It is also a chance  to see Babyprints Cornwall showcase a diverse product range.
Babyprints will be taking jewellery orders, cast bookings and vouchers purchases on the day.
This is a very good opportunity to get a unique Babyprints gift.
More information on the 2017 Cornwall Baby Fair
Trudy provides a top quality Baby hands and feet casting in Cornwall service and regularly exhibits her work in the Cornwall region.
you can visit Trudy's business web page for more information and contact details

Find your nearest Babyprints and book an appointment or call 08432 162161 for more details.
---
Cornwall Babyprints at the Cornwall Baby Fair 2017 – babyprints.co.uk
https://www.babyprints.co.uk/wp-content/uploads/2017/03/Cornwall-Baby-Fair-March-2017.jpg