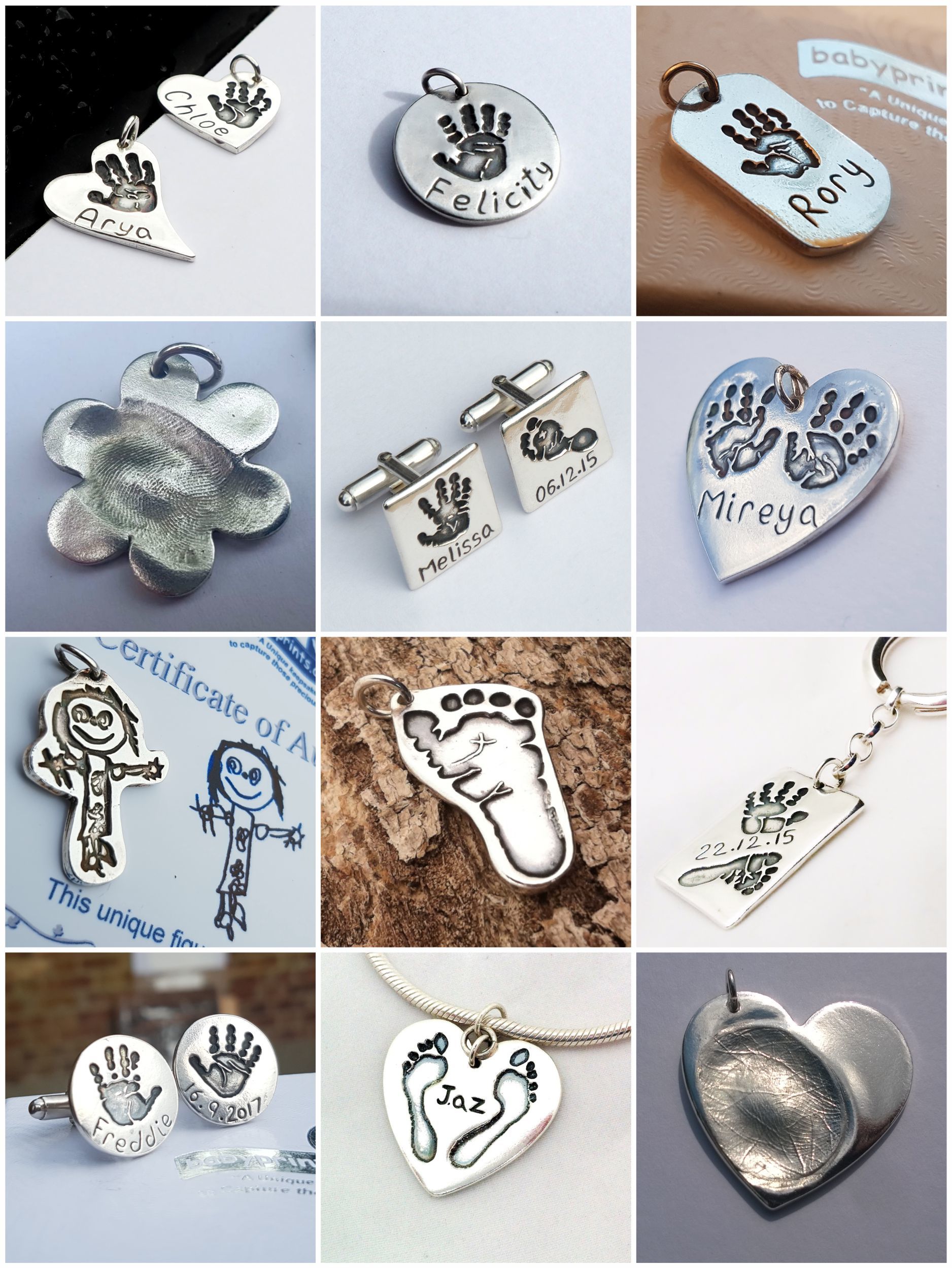 Having your Baby prints in solid silver jewellery is a wonderful way to keep a baby memory close to you always.
Babyprints produce bespoke solid silver jewellery, these can contain hand and foot prints, baby scans, child drawings and even life size fingerprints.
In the image you can see the shapes we offer in charms, keyrings and cufflinks.
Each item of jewellery comes with its own certificate of authenticity.
Prints for jewellery can be taken by appointment or independantly and sent to us, work is then carried out to ensure each print detail is produced in the solid silver.
For information on products and services please call 01279 656525, you can also email us at [email protected]
To find your nearest Babyprints, select your location on the UK map.
If you are thinking of a cast gift, the links below lead to many ideas and product styles.
View many classic product ranges here
view bespoke designs chosen by our customers here.
Classic Baby hands and feet presentation frames
Rococo style Swept Frame presentations
Family hand print and foot print presentation frames

Solid silver charm ideas
Cufflink Ideas
Key ring and dog tag Ideas
you can also download the Babyprints Product Brochure showing samples of our classic ranges.
---
Baby prints in solid silver jewellery – babyprints.co.uk
https://babyprints.co.uk/wp-content/uploads/2019/07/Baby-prints-in-solid-silver-jewellery.jpg