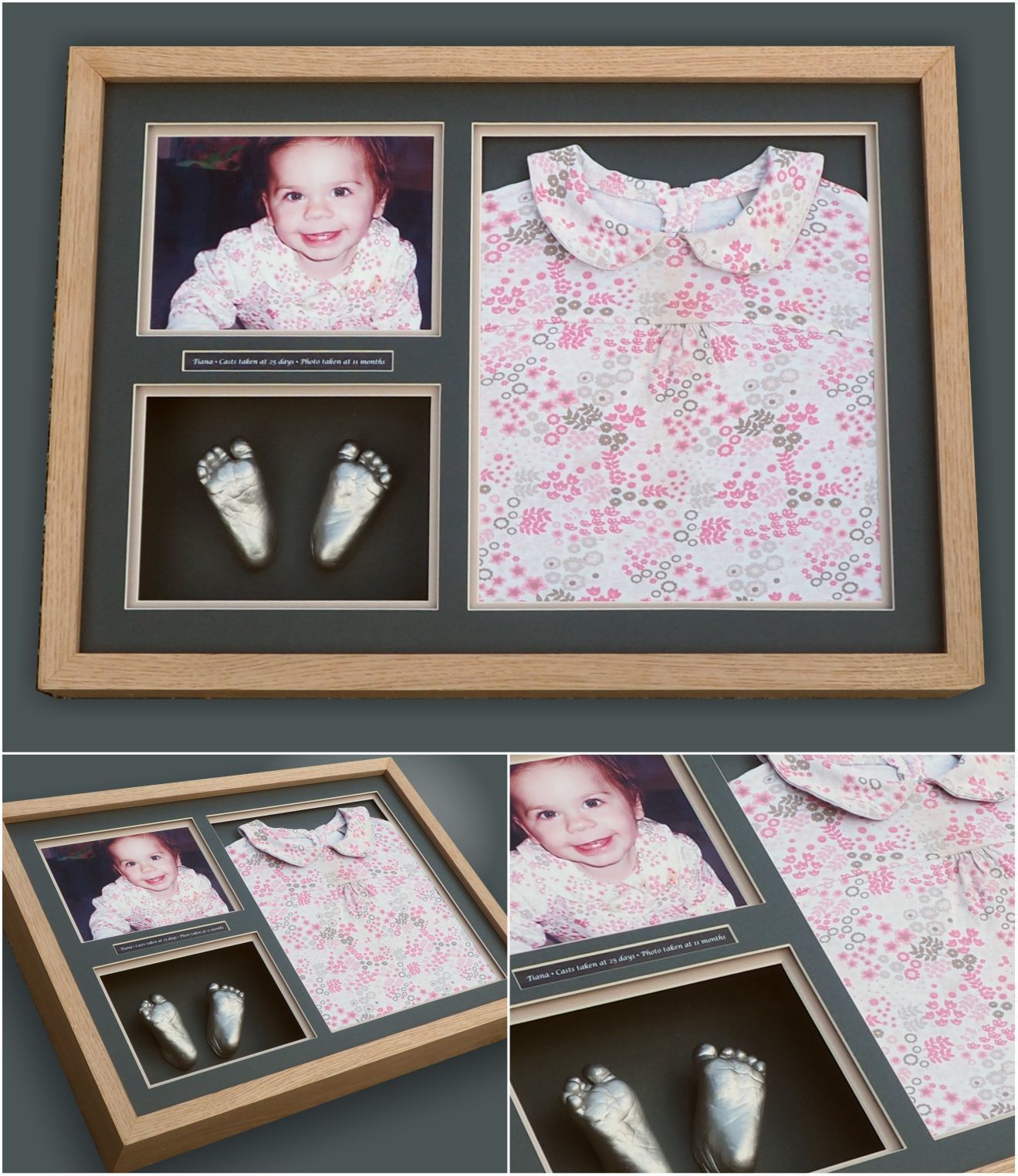 At Babyprints we create framed presentations for casts and baby keepsake items.
Baby keepsake frames often include casts, photos, dummies, first toys, hats and shoes. A great way to view and protect the very first items your baby was using and wearing.
Its hard to throw away those cute tiny items your baby used to rely on and inevitably they get stored, tucked away in a box collecting dust.
In this photo you can see a baby at 11 months old, feet casts at 25 days old and favourite dress as worn.
You can also include captions of your choice, the presentation on the right states…
"Tiana – Casts taken at 25 days – Photo taken at 11 months"
Ask your nearest babyprints what the 'Baby keepsake frames' can include, you may have an idea of your own.
Find your nearest Babyprints by selecting your area on the map.
View other casts and combination ideas
---
Baby keepsake frames – babyprints.co.uk
https://babyprints.co.uk/wp-content/uploads/2019/08/Baby-keepsake-frames.jpg