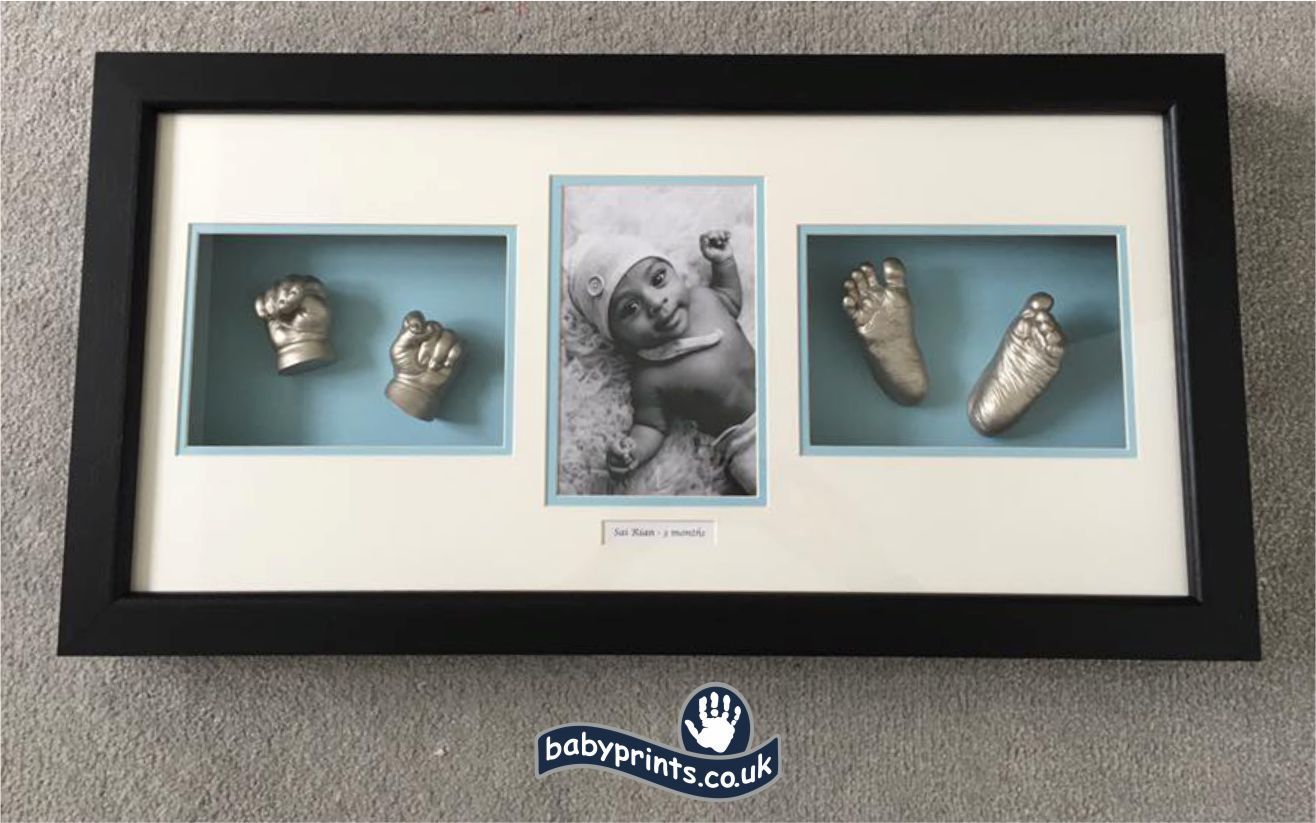 Baby hands and feet casts with photo gifts are framed in solid wood frames and come in a huge variety of styles.
In the photo you can see beautiful hands and feet casts of Sia at 3 months old, the photo of Sia in the middle with elegant caption beneath makes a timeless unique gift.
Babyprints have an endless combination of styles and frames to choose from, the Black frames, Antique white and blue mount combination you can see is just one of literally thousands.
Often keeping your cast presentation subtle and  simple is the key to an effective wall display but if you fancy something a little wild and wacky, we have solutions that can really catch the eye.
If you have an interior with a custom colour theme why not show this in a photo at an appointment and see how the Babyprints presentation styles can suit.
This lovely finished presentation was produced by Babyprints Leicester.
If you would like to find out more on our products and services please browse through this website and view the huge variety of designer baby casting presentations, a few good links are supplied below.
Classic Baby hands and feet presentation frames
Rococo style Swept Frame presentations
Family hand print and foot print presentation frames
Bespoke and comissioned works
you can also download the Babyprints Product Brochure showing samples of our classic ranges.
Find your nearest Babyprints and make a booking to suit your timetable.
---
Baby hands and feet casts with photo gifts  – babyprints.co.uk