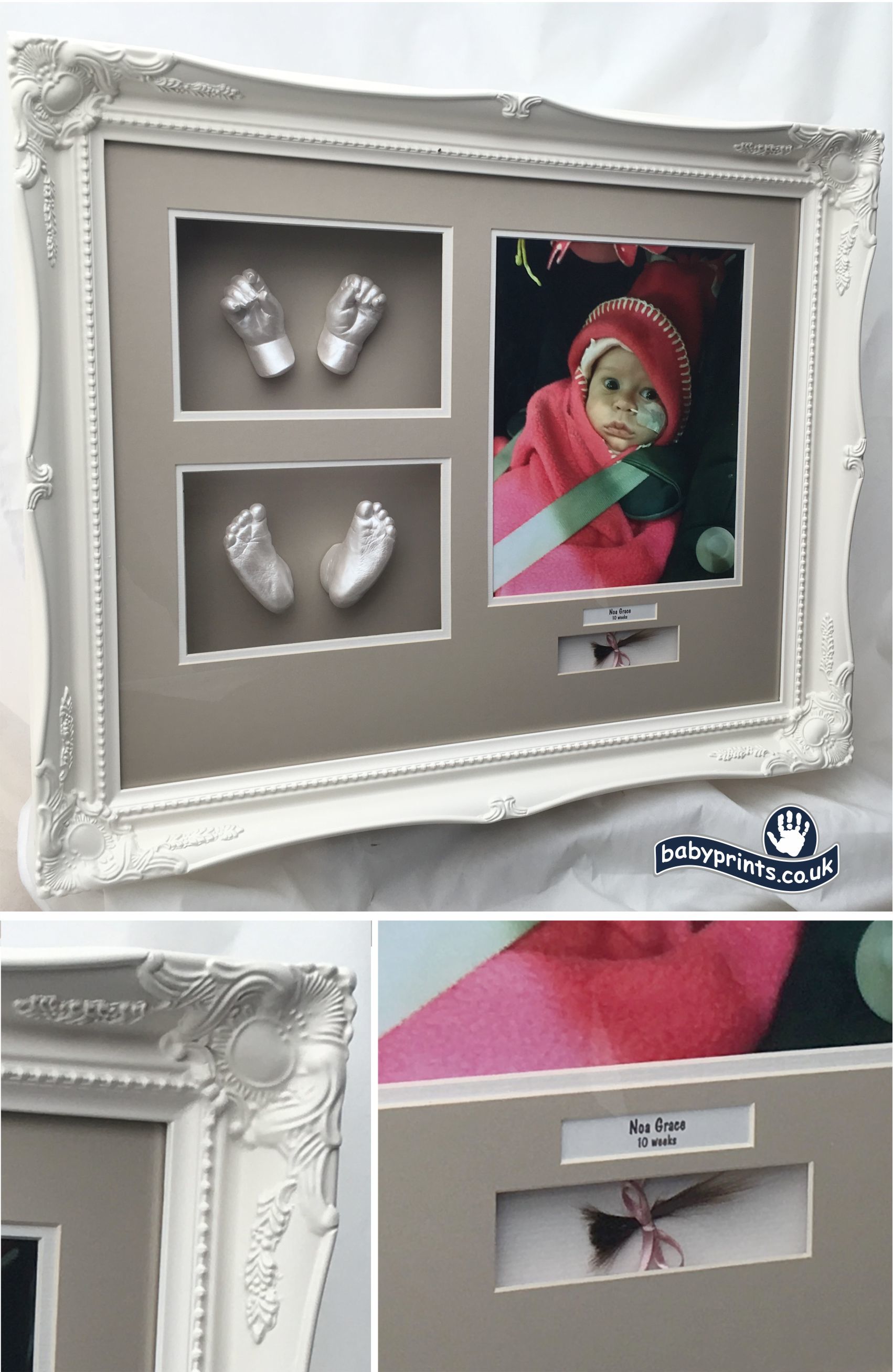 Its truly devastating to lose a loved one, Baby had limited time on earth before the Angels took her.
This Angel Baby with lock of hair framed contains the hands and foot casting and precious photo forever, baby will always be remembered.
North Mymms babyprints produced this presentation for the parents who were so very grateful.
Babyprints have memorabilia solutions for any precious moment.
Find your nearest Babyprints contact details or call 08432 162161 for more details.
If you would like to browse through samples of Babyprints diverse products, please visit the links below…
Classic Baby hands and feet presentation frames
Rococo style Swept Frame presentations
Family hand print and foot print presentation frames
Bespoke and comissioned works
you can also download the Babyprints Product Brochure showing samples of our classic ranges.
---
Angel Baby with lock of hair framed  – babyprints.co.uk
https://www.babyprints.co.uk/wp-content/uploads/2017/05/Angel-Baby-with-lock-of-hair-framed.jpg