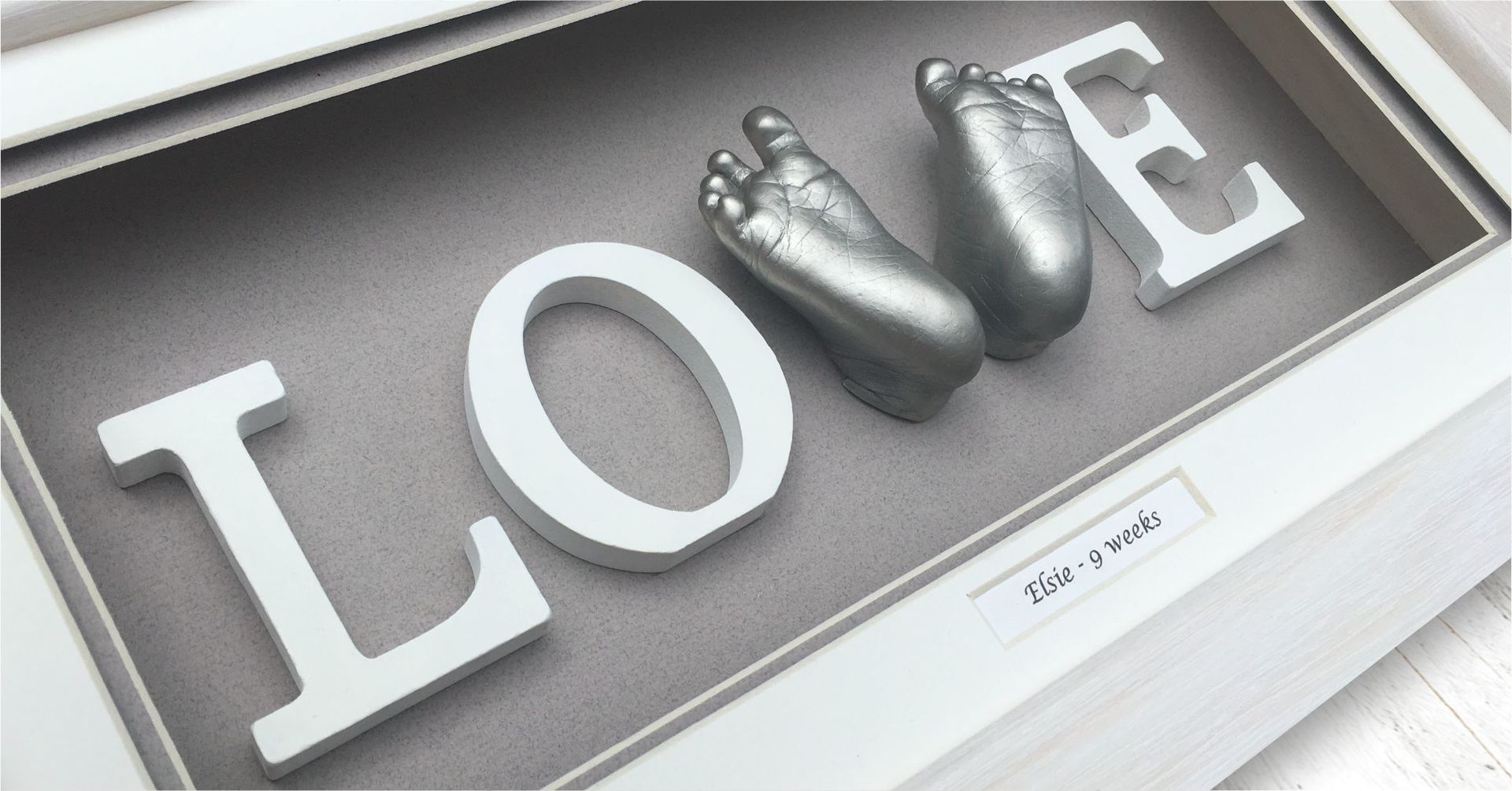 Chloe Young, your Babyprints Shropshire Life casts specialist
Babyprints Shropshire Life casts specialise in providing a handprint and footprint casting service for babies, children and even adults. Unlike hand and foot casting kits, we do all the work for you – with guaranteed quality results every time.
From framed baby hand prints and foot prints to stand-alone hand and foot metal cast statues – we have something to suit every occasion and budget. Each babyprint is unique – and you get a vast array of framing colour combinations to choose from. Babyprints make a perfect gift for proud new parents and grandparents alike.
Taking the prints:
The casting is a simple process, and involves gently immersing each hand or foot for about 10 seconds in a lukewarm syrupy material the consistency of thick custard, which sets in 10 – 15 seconds to a rubbery mould from which the hand or foot is easily removed. We use high quality hypoallergenic moulding powder that gives a fine cast and excellent result.
The impressions are taken by pressing the hand or foot into soft clay, from which a plaster tile is created and then framed.
The casting appointment will take 20 – 30 minutes; this includes time to take the casts and to choose your frame and finish. The frames are handmade to order for each child; the finished framed piece is ready to collect in 4 weeks.
Please visit the Babyprints.uk social media page at:
Instagram: https://www.instagram.com/babyprints.uk/
You can view some beautiful Babyprints products on the Babyprints website by clicking on the following links:
Framed baby hands and feet
Family nurture style frames
Babyprints solid silver jewellery
Brother & sister hand and foot prints
Babyprints Shropshire Life casts